When it comes to basketball shoes, one size does not fit all. That's why many players customize their shoes to fit their specific needs. Here's how to do it:
Start with a blank canvas. You can either buy a pair of plain white shoes or use a pair of old shoes as your base.
Decide on the design. Once you have your blank canvas, it's time to start thinking about the design. Do you want to add some color? Use markers or paint pens to add your personal touch.
Add some flair. If you want to make your shoes unique, consider adding embellishments like rhinestones or studs.
Let your creativity shine. There are no rules when it comes to customizing your basketball shoes, so have fun and be creative! 
How To Design Basketball Shoes?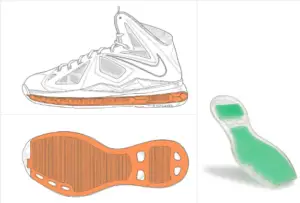 When it comes to basketball shoes, design is everything. The right pair of shoes can make all the difference on the court, so it's important to take the time to find the perfect design.
There are a few things to keep in mind when designing basketball shoes. 
They need to be comfortable. This means finding the right materials that fit your feet.
They need to provide good support and stability. This will help you stay balanced and agile on the court.
They need to be durable. They'll be taking a lot of wear and tear, so you want them to last.
Once you know what you're looking for, it's time to start designing. You can use online tools or design software to create your own unique pair of basketball shoes. 
Does Nike Offer Customization?
Many Nike shoes are now customizable. Customers can go to the Nike website and select their own colors, materials, and style for specific shoes. This allows customers to get exactly the shoe they want and creates a more personal connection to the product.
Does Puma Offer Customization?
Puma does offer customization on certain shoes. You can usually find the option to customize on their website when you are looking at a specific shoe. For example, the Puma Clyde Court Disrupt shoes allow for customization with different colors and materials . You can also add text or a logo to the shoes. 
Does Adidas Offer Customization?
Yes, Adidas does offer customization for its shoes. This can be done through their website or by visiting one of their stores. There are a few different options that you can choose from when customizing your shoes, such as color, material, and style. You can also add your own personal flair to the shoes by adding your initials or a design. 
Does Under Armour Offer Customization?
Yes, Under Armour offers customization for their basketball shoes. You can choose the shoe's color and design and even add your own personal text. This is a great way to make your shoes unique and stand out from the rest. 
The process is simple and easy to do.
Select the model of shoe you want to customize.
Choose the colors you want and add any personalization details
Checkout and pay for your shoes.
Once your order is complete, your new custom shoes will be delivered right to your door.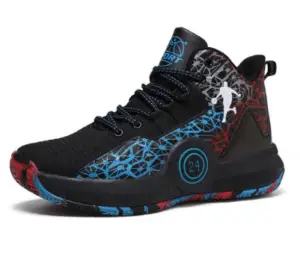 ?