Basketball socks come in various colors, so players can choose something that matches their team's colors or pick something that looks good. They usually have stripes on either side, giving them an athletic feel and helping players stand out on the court. Most basketball socks come up to the mid-calf level, and many feature unique designs such as logos or other graphics that make them even more stylish.
The material used in these socks is lightweight and breathable, allowing air to circulate the foot while playing so that sweat doesn't build up easily.
What Do Basketball Socks Do?
Improve Blood Circulation: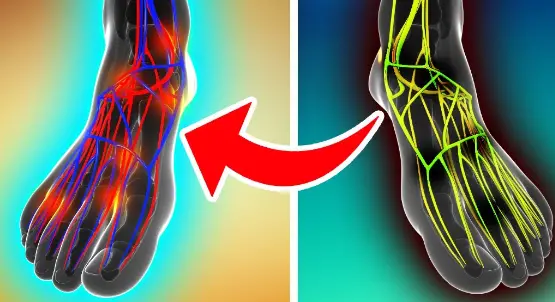 Basketball socks feature graduated compression technology which can improve blood flow by gently squeezing the calf muscles at specific points. This helps reduce fatigue during intense games and keeps athletes energized even after long periods of play.
Wick Away Moisture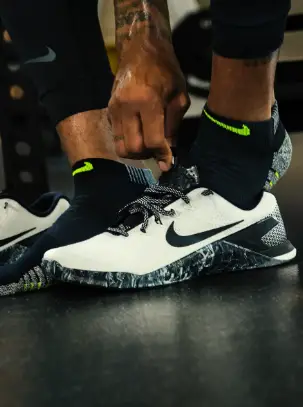 Basketball socks are specialized socks designed to keep feet comfortable and dry during the game. They possess unique features, such as wicking away moisture from the feet and helping to prevent blisters and other skin irritation. This special feature makes them superior to regular cotton or nylon socks which can become saturated with sweat and cause discomfort over long periods.
Provide Breathability And Protection
The best basketball socks will have a combination of materials to provide maximum breathability and protection. This can include lightweight fabrics, such as spandex or nylon, which allow air to circulate easily around the foot while absorbing sweat away from the foot. A more durable fabric like cotton is also great for providing extra cushioning and support throughout the game. Additionally, many companies use advanced technologies such as Thermo-Cool technology to help keep athletes' feet cool in hot weather.
Features To Look For When Choosing Basketball Socks:
Material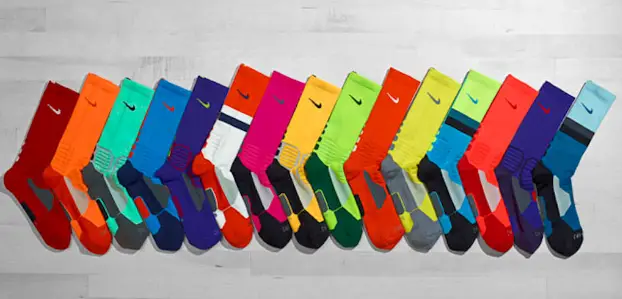 A good quality sock should be made from breathable materials such as polyester or cotton blend fabrics. This ensures that your feet don't become too hot or sweaty during strenuous physical activity. Additionally, look for socks with moisture-wicking technology that helps keep your feet dry by drawing sweat away from the skin. This will help prevent blistering and skin irritation caused by wet fabric rubbing against your skin.
Length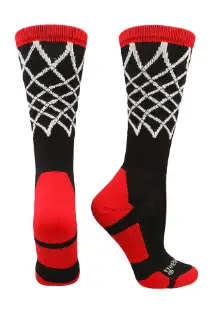 Basketball socks come in various lengths – from low cuts to long crew varieties. Low-cut versions are generally designed for increased speed and agility as they don't restrict movement. For players who prefer higher coverage, longer crew styles offer more cushioning and support for greater comfort during intense games.
Cushioning
Cushioning is essential for protecting your feet and ensuring maximum comfort during gameplay. Cushioned socks provide extra protection in the areas of the foot which come under the most pressure when playing basketball. They also help absorb shock and reduce chafing while running or jumping on the court.
Breathability:
Basketball can be an intense sport; with all that running and jumping, your feet will sweat! That's why it's important to ensure your socks are made from lightweight materials that allow air circulation around your feet, so they stay cool and dry throughout play. Look for fabrics such as cotton blends or moisture-wicking yarns that quickly draw sweat away from your feet.
Compression
Compression socks give the player extra support and stability while running and jumping on the court. They help reduce fatigue by providing better circulation throughout the legs and feet so that muscles can move freely without restriction.
Different Lengths Of Basketball Socks:
There are three main lengths of basketball socks: the low-cut, the mid-cut, and the crew cut. Each style has its benefits and drawbacks, so athletes need to choose wisely.
The Low-Cut
The most popular option among athletes is probably the low-cut sock. It's a great choice for those who want maximum breathability with minimal coverage. Low cuts have a shorter length that rises above the ankle but is not too high, making them ideal for lightweight performance and agility while playing basketball. On the downside, these socks don't offer much cushioning or arch support which could be an issue if you're prone to foot pain or injury.
The Mid-Cut
The mid-cut sock rises above the ankle, providing increased stability and mobility in the lower leg area.
The Crew-Cut
The crew cut highlights the sporty nature of the game while also providing an element of style and sophistication. From bright colors and bold patterns to subtle details like stripes or logos, these socks give off a fashionable vibe that will make you stand out on the court or in the stands. Plus, they provide extra support for your feet during intense games – so you can focus more on your performance than worrying about fashion!
Nike Dry Elite 1.5 Crew Basketball Socks
Nike's Dry Elite 1.5 Crew Basketball Socks feature Dri-FIT technology that helps to wick away sweat and keep your feet dry while playing hard on the court. The extra-cushioned footbed provides extra support when running or jumping up and down during playtime. The arch band provides a secure fit without feeling too tight or restrictive at any point during playtime.
Nike Elite Versatility Basketball Crew Socks
Nike Elite Versatility Basketball Crew Socks are one of the top choices for basketball players looking for a comfortable, stylish way to accessorize their game. These socks provide maximum cushioning and breathability to keep feet cool and dry during long games. They come in various colors that coordinate with any team's uniform, making them an ideal choice for college and professional-level athletes. In addition, these socks are made from high-quality materials designed to last through even the toughest games without losing shape or fading in color.
Under Armour Drive Basketball Crew Socks
The Under Armour Drive Basketball Crew Socks are designed for comfort and performance. Constructed from lightweight and breathable fabric, these socks provide a snug fit that won't distract from your game. The strategic cushioning along the footbed provides extra support while absorbing moisture during intense activity.
Plus, they come with reinforced heel and toe construction for added durability, so you don't have to worry about them wearing out quickly. With various colors available, these stylish socks make it easy to find one that best complements your uniform or personal style preference.
Adidas Creator 365 Basketball Crew Socks
Adidas Creator 365 Basketball Crew Socks are designed to provide maximum comfort and support for athletes playing and practicing the game of basketball. These socks feature a high-tech fabric blend that is lightweight and breathable, making them perfect for both indoor and outdoor play.
The moisture-wicking material helps keep feet dry, even under intense conditions. Additionally, the strategically placed cushioning in key zones adds extra shock absorption for added protection during sudden stops or starts on the court. A unique feature of these socks is their arch compression band which helps provide a secure fit while improving circulation during physical activities.
Nike Performance Cushion Crew Training Socks
The Nike Performance Cushion Crew Training Socks are a must-have item for any basketball player who wants to take their game to the next level. These socks provide superior cushioning and comfort thanks to their lightweight yet supportive construction.
Featuring arch support and Dri-FIT technology, these socks wick away moisture quickly, helping keep your feet cool and dry even during intense workouts. The ribbed cuffs give you a secure fit that won't slip down as you move around on the court. Plus, they come in several different colors and patterns, so you can find a pair that suits your style. Whether you're training for the big game or want added comfort on the court, these Nike Performance Cushion Crew Training Socks will help you get there easily.
InfoGraphics: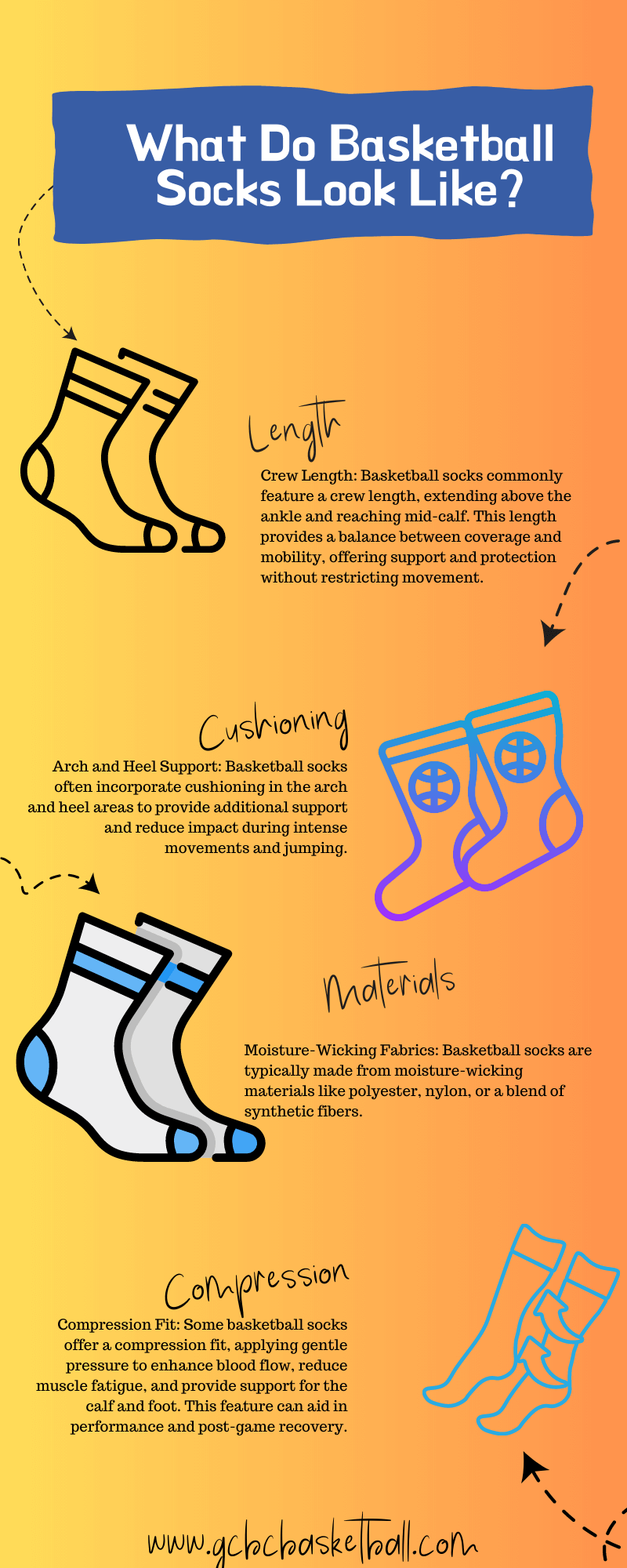 Basketball socks should provide comfort, fit securely and be well-constructed. They are typically made of cotton, nylon, or spandex to give the athlete maximum breathability, protection, and comfort. Colors can range from plain white to vibrant designs that match a team uniform. Players have the option to choose between high-top and low-cut styles. In addition to these features, basketball socks should represent an individual's unique style and personality.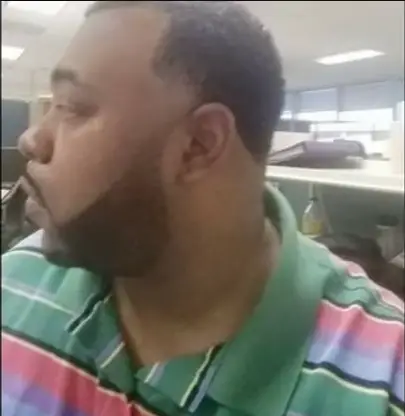 Clyde Jackson III is a basketball coach and the founder of GCBC Basketball, a basketball-related learning and informational website that focuses on helping young players develop their skills on and off the court. With over 15 years of coaching experience, Clyde has worked with players of all ages and skill levels, from beginners to professionals.