Basketball shoes are made with thicker soles to provide more support and stability for the player. This is especially important for those who play on outdoor courts, as the surface can be uneven and slippery. There are many different brands and styles of basketball shoes, but Air Jordan is the shoe with the thickest sole. The sole height of Air Jordan is 2 inches.
Basketball Shoes With Thick Soles:
Apart from Air Jordan, you can find other basketball shoes with thicker soles.
Nike LeBron 17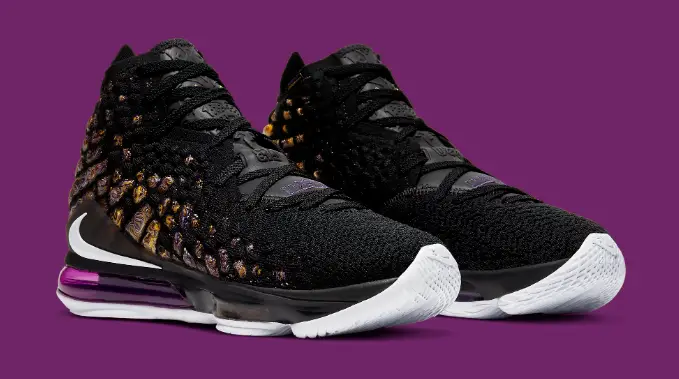 The Nike LeBron 17 has a thick sole that is 1.19 inches high. The thick sole provides extra support and stability for players who need it. The Nike LeBron 17 is an excellent choice for players looking for a shoe with a thick sole.
The Adidas Harden Vol. 1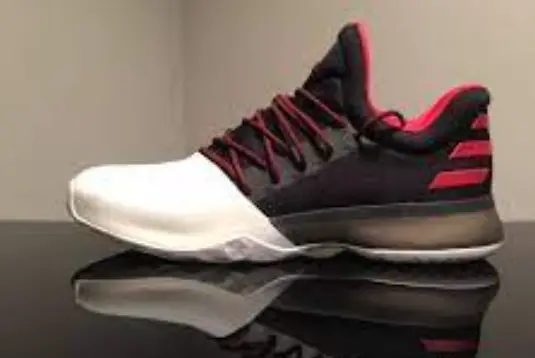 The Adidas Harden Vol. 1 also has a thick sole, with a total height of 1.8 inches. The Nike KD 9 is another shoe with a thick sole, coming in at 1.5 inches thick.
Nike Foamposite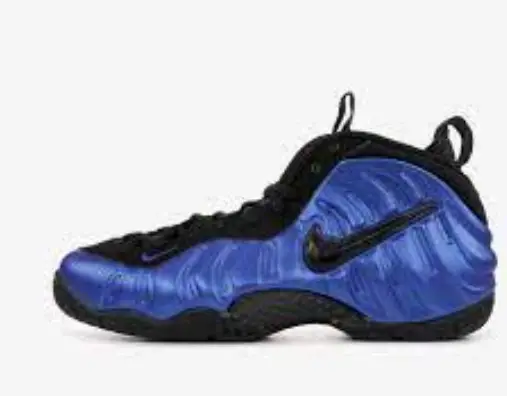 Nike's Foamposite line is one of the thickest-soled shoes on the market, with a sole that measures 1.8 inches. This can benefit players who need extra support or are looking for a shoe to help them stay agile on the court. The Foamposite line also features several other benefits, including a comfortable fit and good durability.
Nike Air More Uptempo '96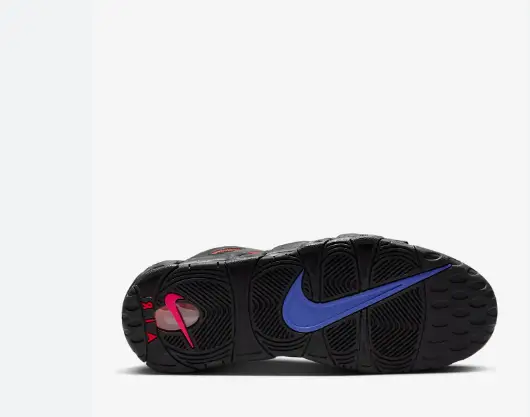 The Nike Air More Uptempo 96 is a basketball shoe released in 1996. It was designed by Wilson Smith, whose original purpose was to provide extra ankle support. The shoe has a sole height of 1 inch and a heel height of 1.77 inches, which makes it one of the thickest-soled shoes on the market.
Nike LeBron 15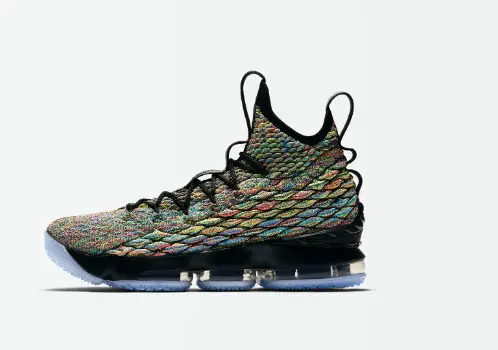 Nike's LeBron 15 is the latest signature shoe for basketball star LeBron James. The shoe features a thick sole that adds up to 1.27 inches of height. This makes the LeBron 15 one of the most high-heeled shoes.
Nike LeBron Soldier VI
Nike LeBron Soldier VI-the sole height is 1 inch, and the heel height is 1.18 inches. This shoe was designed to provide maximum support and cushioning for LeBron James, one of the world's best basketball players. The thick sole helps protect LeBron's feet from the hard court surface and provides extra shock absorption to help prevent injuries.
Adidas Dame 5
The newest release from Adidas, the Dame 5, has a thick sole that adds about 1.06 inches in height. The added height gives players an advantage on the court, and the extra cushioning protects feet from impact.
Nike KD 11
Nike's KD 11 shoe is one of the thickest-soled shoes on the market, adding about 1.03 inches to your height. Depending on your playing style, this can be a benefit or a drawback. If you're looking for extra height and support, the KD 11 is a great option.
Nike LeBron 10
Nike's LeBron 10 basketball shoe is designed to add about 1.2 inches of height to the wearer. This makes it in the list of the tallest shoes on the market, and it's perfect for players who want to increase their vertical jump. The thick sole also provides excellent support and cushioning, making it a great choice for players needing extra court protection.
Benefits Of A Thick Sole On A Basketball Shoe:
A basketball shoe with a thick sole provides several benefits for the player.
Prevent Injuries
The thick sole of the basketball shoe acts as a buffer between the hard court and the player's feet. This can help prevent injuries to the feet and ankles.
Provide Support
The thick sole provides additional support and stability for the player. This can help improve the player's performance on the court.
Absorb Impact
The thick sole can help absorb impact and reduce wear and tear on the shoes. This can extend the life of the shoes and save money in the long run.
The Drawbacks Of A Thick Sole On A Basketball Shoe:
Heavier
A thick sole on a basketball shoe can hinder the player. A thicker sole can make players feel heavier and slower on their feet.
Range of motion
A thicker sole can also decrease the player's range of motion, making it difficult to change directions quickly or jump high.
Are Heavier Basketball Shoes Better?
Heavier basketball shoes have been gaining popularity in recent years. Some players believe that the extra weight provides better support and stability on the court.
In conclusion, these are all great basketball shoes with thick soles. They will protect your feet from impact and help you stay comfortable on the court. So, if you're looking for a new pair of basketball shoes, check out one of these options.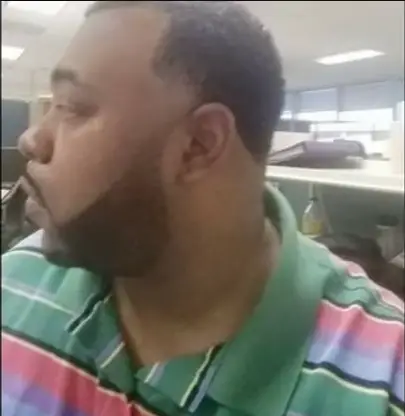 Clyde Jackson III is a basketball coach and the founder of GCBC Basketball, a basketball-related learning and informational website that focuses on helping young players develop their skills on and off the court. With over 15 years of coaching experience, Clyde has worked with players of all ages and skill levels, from beginners to professionals.