The NBA is an ever-changing landscape. Every season, teams and players alike can be seen on the move in search of the ultimate prize, a championship. This frequent turnover is due to several factors that motivate both teams and players to switch up their situations.
Reasons Why NBA Players Switch Teams:
To Make More Money: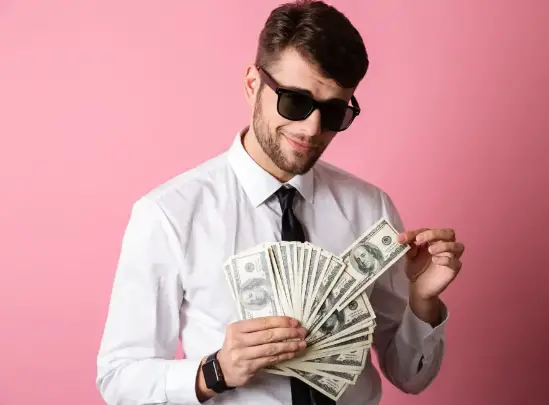 Players are constantly looking for new contracts that will pay them more than their current ones, and they often use the leverage of being able to change teams as a way to get those more significant deals. Therefore, when a team offers an enticing contract, some players find it hard not to take advantage of the opportunity and move on from their current team in search of higher wages or other financial benefits.
Win Championship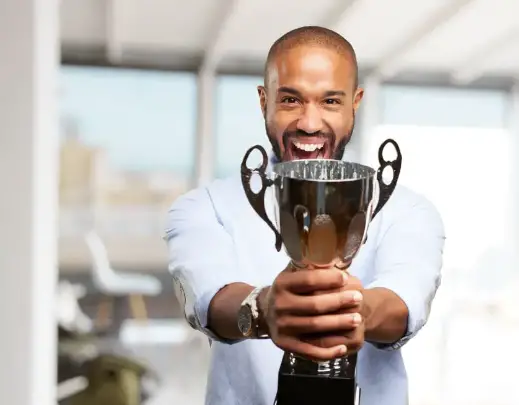 Many superstars view team hopping as the most efficient way to achieve their ultimate goal: winning an NBA championship. They join forces with other stars or talented youngsters to build strong on-court chemistry and create the best shot at success.
Too Frustrated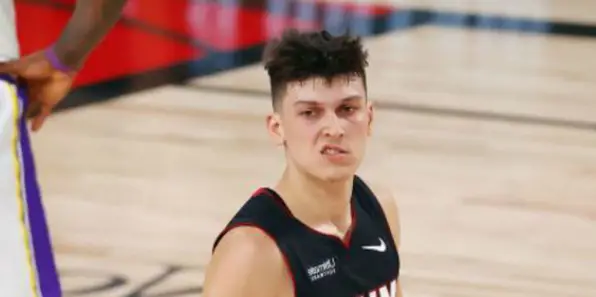 One key factor is when they become unhappy with the team or organization they're currently playing for. This can be due to a lack of management support or difficulty in negotiating contracts. Additionally, many players may feel limited in their ability to contribute to their current team becoming successful and thus decide to move on in search of greener pastures elsewhere.
Problem With The Management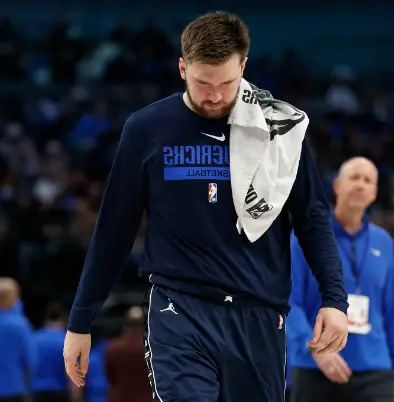 Management plays an integral role in any successful franchise, and it's no different for the NBA. Poor decision-making can lead to stalled growth, decreased morale within the team, and failure to reach playoff expectations. Some of today's top players have chosen to move on from their respective teams due to mismanagement issues such as inadequate coaching staff or underfunded front offices.
Expiration Of Contract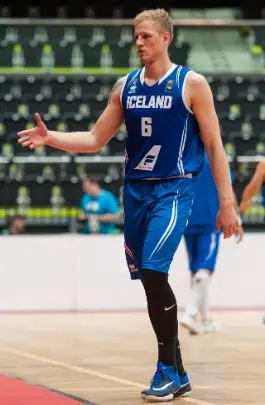 Contract expirations also allow teams to revamp their rosters and restructure their roster-building strategies. When contracts expire, both parties are free to negotiate anew, allowing players to explore offers from different teams that can provide better opportunities for their future.
What Is The Role Of Agents When Players Switch Teams?
Agents provide crucial assistance when it comes to navigating contract negotiations with former or prospective teams. They help their clients understand all of their options and make sure they're getting a fair deal. Agents also advise their clients on what types of endorsements and other opportunities may come with switching teams, as well as any tax implications that may arise from such moves.
In addition to helping a player choose which team to join next, agents can also use their skills in PR and marketing to shape public opinion when transferring between clubs.
Why Do NBA Players Get Trade?
Trades are a standard part of the National Basketball Association (NBA) . They trade players to improve their team's performance on the court. This is done by acquiring better or more talented players in exchange for resources such as money, draft picks, and other players. Teams look not only at current performance but also future potential when making trades for younger talent who can become stars.
Can NBA Players Choose Their Team?
Players have some say in where they play and which teams they join. However, they do not always have complete control over these decisions since numerous outside forces also shape the landscape of basketball.
When choosing a new team, several factors come into play. A player's relationship with their current team plays a huge role; some may be offered trade options or outright released by their organizations if different needs arise.
Who Is The Most Loyal NBA Player?
Dirk Nowitzki, who played his entire 21-year career with the Dallas Mavericks, is considered one of the most loyal players in the history of the NBA. The German forward retired after an impressive 2019 season, having made 14 All-Star appearances and earned numerous accolades throughout his tenure with the Mavericks. Nowitzki is admired by friends, teammates, and fans alike for his unwavering commitment to a single team over such a long period.
Which Players Have Switched Most Teams In NBA?
Chucky Brown is one of the most prolific players to switch teams in NBA history. He managed to play with a total of 12 different teams throughout his career and has left an indelible mark on the game. His journey began in 1989 when he entered the league as an undrafted free agent with the San Diego Clippers. From there, he went on to play for the Cleveland Cavaliers, Houston Rockets, Boston Celtics, Denver Nuggets, Orlando Magic, Dallas Mavericks, and Toronto Raptors before eventually ending up with his twelfth team – the Los Angeles Lakers.
InfoGraphics: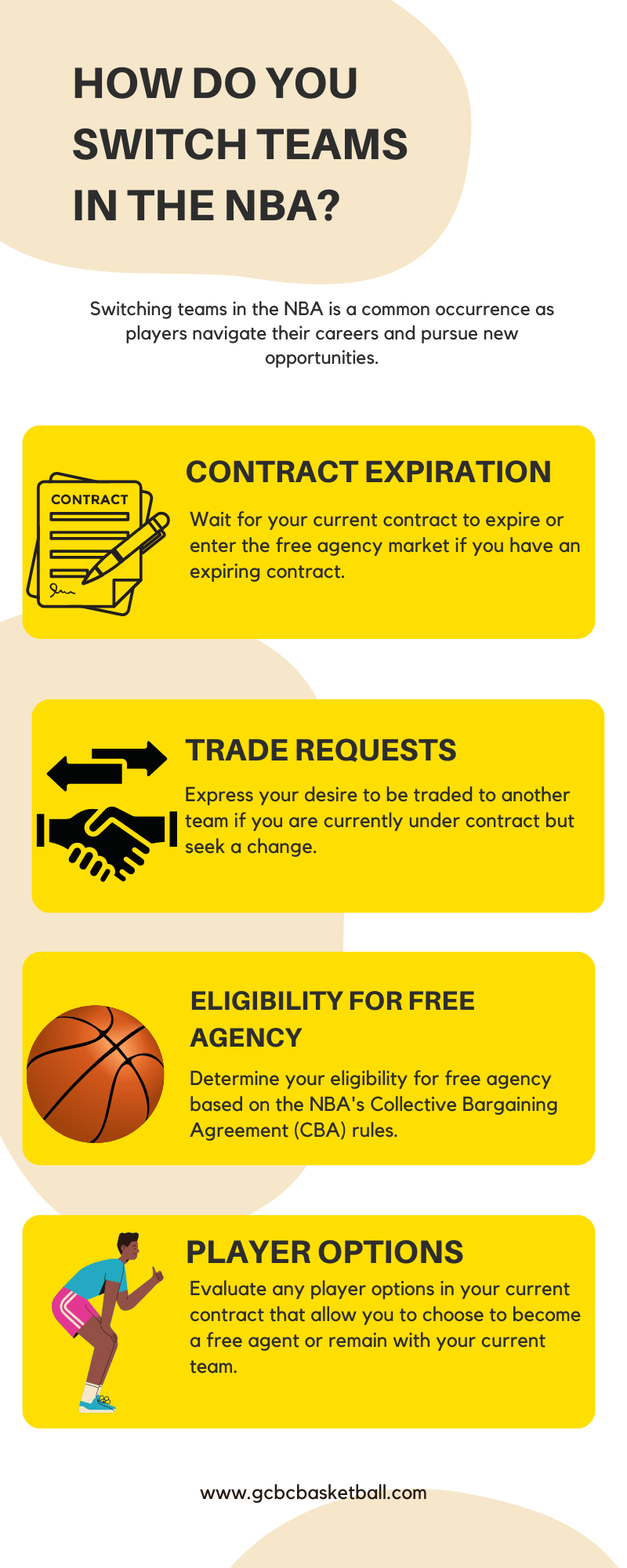 The NBA is a business, and it is clear that players switch teams often. They strive to find a team that will benefit them the most, and in some cases, teams look to revamp their roster or save money. Ultimately, each decision is made with an individual player's career goals in mind. It can be a difficult decision for some players to leave their former team. Still, they want to maximize their potential and move forward with the best available opportunity.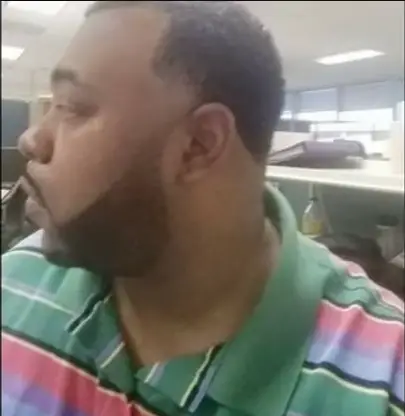 Clyde Jackson III is a basketball coach and the founder of GCBC Basketball, a basketball-related learning and informational website that focuses on helping young players develop their skills on and off the court. With over 15 years of coaching experience, Clyde has worked with players of all ages and skill levels, from beginners to professionals.