Making a basketball hoop is not difficult and requires only basic tools and materials that can be found at any hardware store or online. With some knowledge, patience, and hard work, you'll soon be able to enjoy shooting hoops with friends or family in your backyard. Making your hoop can be an enjoyable way to customize it to your specifications and preferences.
Different Methods To Make A Basketball Hoop:
Making A Cardboard Indoor Basketball Hoop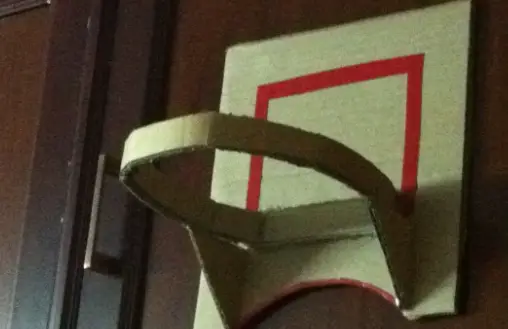 Follow these steps to make a simple indoor basketball hoop with a cardboard box.
Material Needed:
A large cardboard box,
Duct tape,
scissors,
marker
Procedure:
Get two large pieces of cardboard about 4 feet in width and 2 feet
Cut one piece in half and form them into two semi-circle
Then fold each piece in half lengthwise to form two hoops.
Secure the hoops with duct tape or glue along the edges until they are firmly connected.
Now it's time to attach them to a wall or doorframe with screws or nails to stay upright while you play!
Making A Regulation Outdoor Basketball Hoop: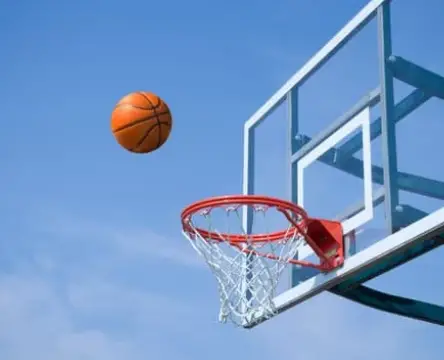 Cut a piece of plywood at least 4×6 feet in size. Paint the backboard white and then use a pencil to draw an 18-inch square target in the middle. After that, purchase a prefabricated metal rim from your local home improvement store. Attach it securely onto the board with screws or bolts according to the instructions included in the package.
Secure your backboard with either cement or sandbags to ensure it won't move when players shoot hoops. Make sure you adjust the height so kids and adults alike can enjoy their basketball game!
What Materials Are Used To Make A Basketball Hoop?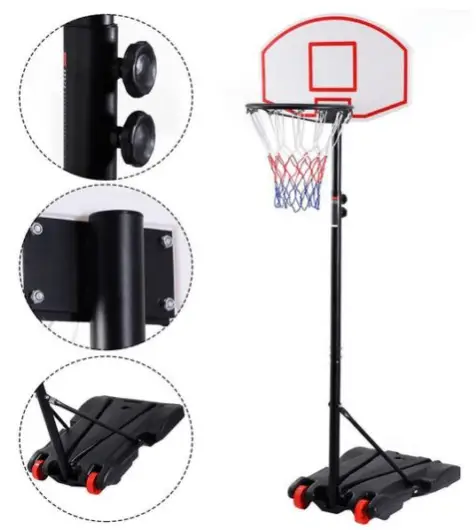 Several materials must come together to create the perfect structure when crafting a basketball hoop.
You will need wood or metal for the hoop frame, netting or mesh material for a realistic feel, and screws, bolts, and other connecting pieces to hold everything together.
Depending on what type of look you're going for, you may also require painting supplies such as spray paint or primer. All these materials should be available at any hardware store or craft shop, making them easy to obtain before starting your project.
Once all the necessary components have been collected, it's time to start building!
How Thick Is A Basketball Rim?
A regulation-size indoor hoop will have an 18-inch inside diameter and feature an 11-gauge steel rim that is 5/8 inch thick. An outdoor basketball hoop can range from 48 to 72 inches, but regardless of size, the rim should be at least 1/2 inch thick for stability. A professional or collegiate-level basketball hoop may feature heavier gauge steel with 3/4 inch thickness for extra durability during high-impact games and tournaments.
How Much Does It Cost To Make A Basketball Hoop?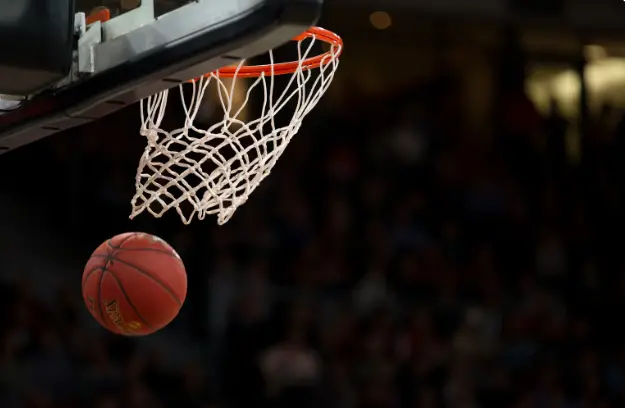 Two main types of basketball hooping systems are available: indoor hoops that typically require mounting to a wall or ceiling and outdoor hoops supported by their frames. On average, an indoor system may range from $50 to $200, while an outdoor system could cost anywhere from $150 to $400, depending on size and features.
What Is The Average Size Of A Basketball Hoop?
The standard size for an outdoor recreational basketball hoop is eighteen inches in diameter and stands about ten feet high above the playing surface. The backboard can range anywhere from four feet wide by six feet tall to five feet by seven feet. The common setup used in professional or collegiate games is slightly larger at six feet wide and three and a half feet tall with a rim that has an eighteen-inch diameter.
Most indoor courts also require regulation rims that measure eighteen inches in diameter. Still, they may also require backboards that measure seventy-two inches wide and forty-two inches high with edges that are one inch thick and six-inch square corners.
How Much Weight Can A Basketball Hoop Carry?
A regulation-size basketball hoop can support up to 250 pounds of weight when properly installed, making it ideal for playing a game of basketball or for use as a permanent fixture in your driveway.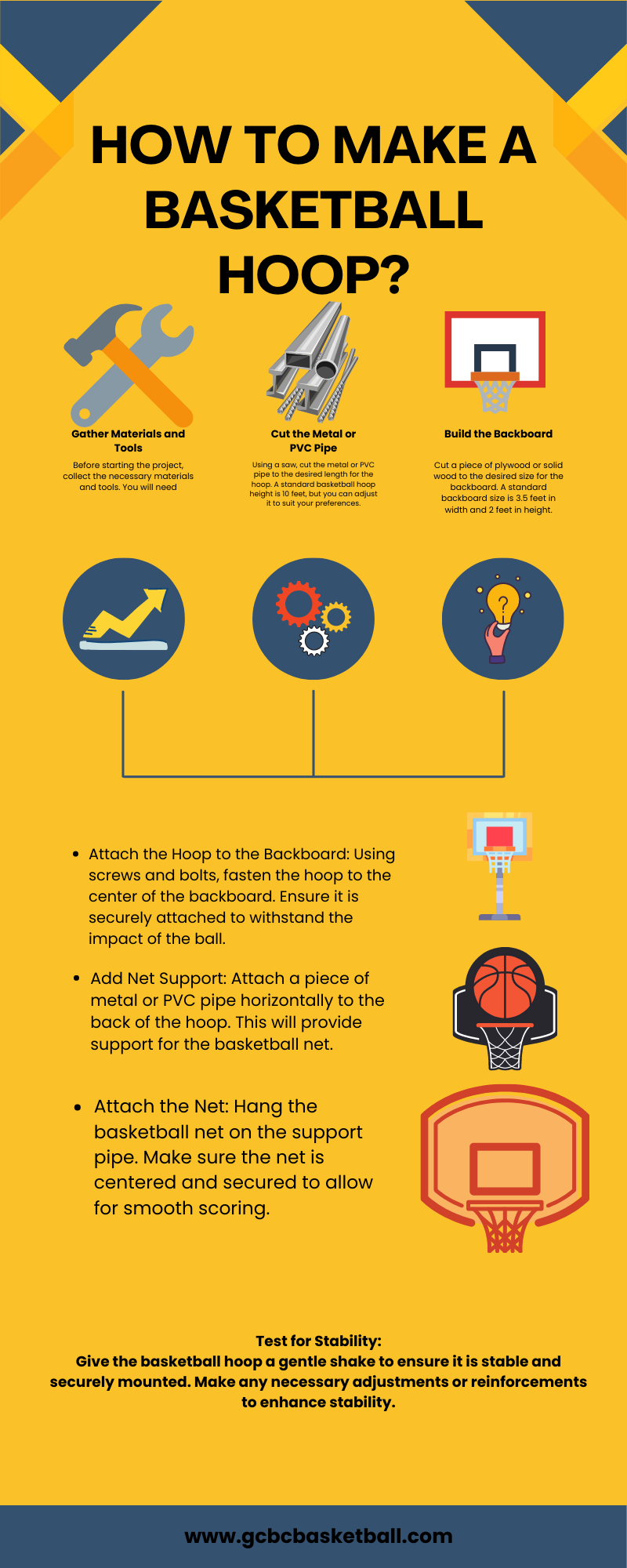 Making a basketball hoop is a great way to practice your basketball skills and have fun with friends. It's relatively simple to do, and all you need are the right tools and materials. You'll need a large, sturdy pole, a backboard, and a rim with netting. You may also consider investing in an adjustable pole for extra versatility. With the right setup, you can be shooting hoops in no time.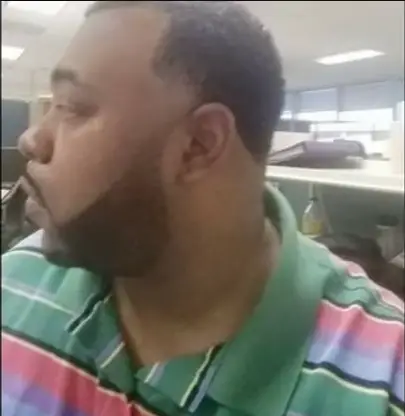 Clyde Jackson III is a basketball coach and the founder of GCBC Basketball, a basketball-related learning and informational website that focuses on helping young players develop their skills on and off the court. With over 15 years of coaching experience, Clyde has worked with players of all ages and skill levels, from beginners to professionals.