Here are a few things to keep in mind when planning your meals before a big basketball game.
You'll want to fuel up with complex carbs.
Add in some protein for muscle recovery and repair.
Drink plenty of water. Staying hydrated is key to keeping your energy levels up and avoiding cramps during the game.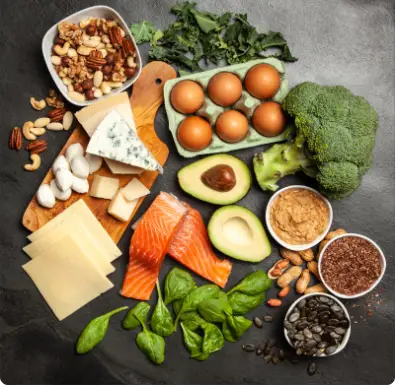 Eggs With Low-Fat Cheese, Wheat Toast, And Apple Juice:
Foods that are high in fat and sugar can weigh you down and make you feel sluggish. Instead, opt for something like eggs with low-fat cheese on whole wheat toast. Pair this with a glass of apple juice, and you'll have enough energy to power through your game without feeling weighed down.
Almonds, Protein Shake, And Bananas:
Almonds are a great source of energy and contain heart-healthy fats. A protein shake will help keep your muscles fueled, and bananas are packed with potassium, which is essential for muscle function.
Sweet Potatoes, Green Salad, Roasted Chicken Breast, And Asparagus:
A light but filling meal like sweet potatoes, green salad, roasted chicken breast, and asparagus is perfect. The complex carbohydrates in the sweet potatoes will give you long-lasting energy, while the greens and chicken are packed with vitamins and minerals. Asparagus is a good source of fiber, which will help keep you feeling full.
Rice, Broccoli, Lean Beef With Orange Juice:
Complex carbohydrates like rice will give you sustained energy, while broccoli provides vitamins and minerals. Lean beef is a great source of protein, which can help build muscle and repair tissue. And orange juice is full of vitamin C, which can help boost immunity.
How Many Hours Should You Eat Before A Basketball Game?
Ideally, you should aim to eat a light meal or snack about two to three hours before tip-off. This will give your body time to digest and convert the food into energy.
What Should You Not Eat Before Basketball Practice?
Heavy meals high in fat and protein can take hours to digest, leaving you feeling sluggish on the court. Greasy foods can also cause indigestion and cramping. Sugary snacks may give you a quick burst of energy, but they will quickly wear off, leaving you feeling tired and run down.
Do NBA Players Eat During Halftime?
Yes, Players typically eat a banana or an energy bar to replenish their glycogen levels. This simple carbohydrate will give them the quick boost of energy they need to finish out the game. Some players may also have a small cup of coffee to help them stay alert.
Should You Eat During Halftime?
Eating during halftime is important. Here's what to eat to stay energized and focused.
Halftime is important to refuel your body, whether you're playing in the game or cheering from the stands. Eating something light and nutritious will help you stay energized and focused for the second half.
Some good options include fruit or veggie cups, yogurt, whole grain toast with peanut butter, or a protein shake. Avoid sugary snacks and drinks, which can give you a quick burst of energy followed by a crash. And make sure to stay hydrated by drinking plenty of water.
What Do NBA Basketball Players Eat After A Game?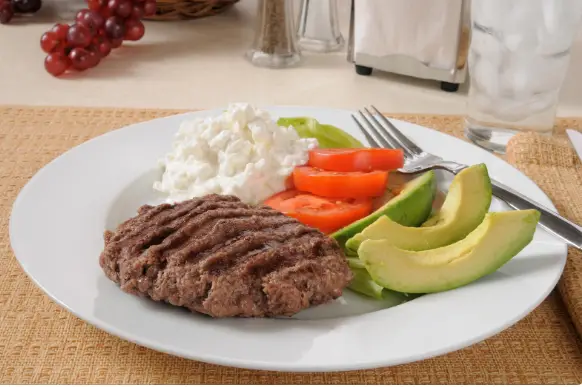 Players typically eat a high-protein meal after a game to help repair and rebuild muscle tissue. This meal might consist of chicken, fish, or lean beef, along with some type of carbohydrates like rice or pasta. Players also need to rehydrate their bodies by drinking plenty of fluids, especially water or sports drinks.
How Many Calories Do NBA Players Eat In A Day?
Most players will consume between 3000 and 4500 calories, with some consuming even more. The type of food they eat is also important, as they need to get enough protein and complex carbohydrates.
How Many Calories Do You Need In A Day For Basketball?
According to experts, the average person needs about 2,000 calories per day. However, you may need more if you're an active basketball player.
Conclusion:
In conclusion, eating something before a basketball game is very important. The right foods will give you the energy you need to play your best. Avoid sugary snacks and drinks, as well as greasy foods. Stick to complex carbs and proteins, and drink plenty of water. Eat a light meal or snack about two hours before tip-off.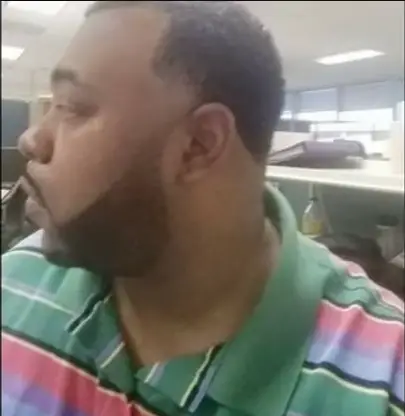 Clyde Jackson III is a basketball coach and the founder of GCBC Basketball, a basketball-related learning and informational website that focuses on helping young players develop their skills on and off the court. With over 15 years of coaching experience, Clyde has worked with players of all ages and skill levels, from beginners to professionals.