Buying the best basketball shoe is one of the difficult decisions a player has to make. Because It is a sport, which requires running, jumping, and quick changes in direction, and the player has to make sure that he gets the right basketball shoe.
If He/She does not get the proper shoe, then they will have to suffer a lot with them. However, if he chooses the best sneaker, then he will obviously perform excellently on the court and have less risk of foot injuries. As there are a majority of sports that can't be played without a shoe.
This is not a stylish and smart sport. Instead, it is a tough sports, and the basketball sneaker is the main asset of this sport which offer better performance, safety, ankle and arch support, and comfortable ride on the court. Wearing the basketball shoes is a must for every ball player.
Tips For Choosing Basketball Shoes
First of all, you should try not to be overconfident with the brand or appearance. It is more important to have the Best performance sneaker. Picking adequate basketball sneaker from a variety of shoes is a challenging task for a player. However, the undermentioned tips will help you to get the best one without any hassle.
Examine these factors before buying. A pair that checks all those factors can help you to feel at the top of your game.
Height Measures
There are three types of basketball shoes. It's the Low top, mid-top, and high-top. So let's figure out their skills briefly.
1.Low-top:
Low-top shoes are good to go for guards because this low top design offers enhanced speed and sharpness to the player. These feature lightness and excellent breathability, but you get less ankle protection. For example, Adidas Marquee Boost Low is an excellent example of this style.
2.High-top:
High-top shoes feature impressive ankle support. You will get less injuries or ankle roll in them. And the large fabric support around the ankle offers a smooth ride and increased stability. These are good to go for forward and centre players because the high top shoes ease the compression on the ankles and feet. Well known high top is Nike Air Precision NBK basketball Shoe.
3.Mid-top:
Mid-tops serve as a medium shoe for players who are not sure about their position on the court yet. The mid-top offers ankle support, and quickness both, but not much. The Adidas Men's hoop 2.0 mid is a popular mid-top style to look for.
On-Feet Look
Looks also matter, but not that much. First, you should focus on the performance than towards the looks. Just because the performance of the shoe will make you proud on the court, and it will be remembered by players, but not the looks. Sometimes, how a shoe makes you feel about yourself is as important as how you think about the shoe. Keeping that in mind, purchase a b-ball shoe that is useful first, but does not be in doubt to go for some sparkle as well.
The Reebok Royal BB 4500 Hi 2 is a shoe that looks impressive and also performs incredibly on the court.
On-Feet Feel
The on-feet feel is a great issue for basketball players. Because some shoes come with stiff materials for additional stability and increased protection against ankle rolls. So try to look for a thin and moderate layer of cushioning in the midsole region to have a solid base without losing comfort. But thin and moderate materials won't last long, just watch out for that.
Materials And Durability
Material is the most significant factor that tells how long this shoe will last. A shoe that cannot run through the whole season isn't worth it. If the shoe is weak, the fabric stretches out and loses its ability to provide the best support. However, heavy weighted shoes lead to more durability.
You can also get lightweight shoes that are built to last long like the Under Armour Men's Charged Assert 8. This is the shoe that is well known for being lightweight and durable.
The newly synthetic options have come over leather for the past two to three years, though uppers mixed with synthetic mesh or canvas are the best materials.
Fit
Fit is also one of the most essential factor in a shoe. You should be very careful about the fit. If you don't get the right fit, you will lose features installed in a shoe. Try to leave a little space (one-quarter to one-half inch) between the toe and end of the shoe. While in terms of width, you should get not get too snug or too loose shoe.
Also, make sure that heel moves a little but does not slips and slides and try to have your foot measured professionally. The measurements will help to determine your correct shoe size.
Outsole
This outsole is typically made out of rubber or a synthetic material. It connects the player to the court. Basketball is a sport that requires quick movements and confusing crossovers, so an excellent outsole is necessary. The best outsole is the one that enhances your speed and stability. The herringbone traction pattern features an excellent grip on multiple surfaces and prevents you from sliding.
The traction must be too excellent that you can get much grip on multiple surfaces. The right traction on shoes prevents you from slips and slides on the court.
Note: You should look for the outsole that picks less dirt and which is easy to wipe before every game.
Cushioning
Better cushioning in a shoe provides smooth and comfortable. And if it is low profile cushioning, you feel fast and pretty low to ground with a lot of responsiveness on the court. Basketball players need to jump higher, and for this purpose, impact protection is also needed. Otherwise, you will get plantar fasciitis or some kind of injury.
So having a pair of kicks that are not comfortable and offer less impact will lead you to an injury, so watch out for that. Air-based and foam cushioning can help you a lot in all four quarters of the game.
Comfort level of the sneaker keeps you to focus nicely on your game without any inconvenience.
Quality of the Footwear
The best quality basketball shoe always helps to control foot moisture and prevents your sneaker from producing odour.
Ankle and Arch Support 
The Ankle support provides stability and restriction to the ankle so that you won't get ankle injury during the gameplay.
Perfect arch support in any sneaker is to prevent you from Plantar Fasciitis or any other painful foot harms.
Safety
The best basketball is the one which prevents the player from falling on the court and offer every type of safety to the player foot
Choose according to the court
If you are an indoor player, then buy indoor basketball sneakers or if you are an outdoor player then go for the outdoor basketball shoes.
Design and colour
Design and colour of any sneaker are not a big concern in basketball sports as I have told in the starting that basketball is not a stylish and smart sport. However, after you have gone through all the factors as mentioned earlier, then you can look for the style and design of the sneaker.
Your Body factor
If you are a big and bulky weighted guy like Lebron James or Anthony Davis, then you need maximum support. But if you are a small and fast player like Steph Curry or Chris Paul, you are going to need a low profile shoe. Also, don't get afraid to go with an excellent option if your build does not match to a particular style. You will also be alright with it.
Know Your Position And Playing Style
You should figure out your playing style or position after checking out all the aspects above. Figure out which place you found yourself a good performer. Then Choose a type of basketball shoe based on your playing style. This helps to choose you to get the right basketball shoe, which fulfils all your on-court needs.
You should be well known about your playing style and position because the shoe brand's keep in view the designs according to the player's position and style.
If you don't know how to know your position and playing style, let us tell you that there are five positions on the court, but there are only really four groups of players. And the groups are
1.Finesse: The finesse group is of point guards or shooting guard players. Finesse player has to bring the ball up the court, and mostly they go for an offense on open man or a jumper on the court.
If you are a shooting guard type of player, then you need the sneaker that offers maximum stability on the ground to defend the players of opposite teams.
However, if you are a point guard, then you need the sneaker, which is more lightweight and stable so that you move rapidly and explosively.
Lebron James and paul pierce are one of the best finesse players.
2.Slasher Group: Slasher group is of shooting guards and strong forwards players. They dribble the basketball right to the hoop and suffocate the player in front of them. With their athletic ability, they can get through the tightest defense and attack the hoop.
Some of the most famous slashers include Derrick Rose, Allen Iverson, and Kobe Bryant. They can get to the rim and usually leaves opposing team jaw on the floor with their ability.
So if you are a slasher, you need a shoe that checks all the aspects in a shoe. You need top ankle protection, traction that allows you to get off the court and attack the hoop quickly. And since slashers move in all directions, lateral support is also needed.
3.Power Group: The power group is of strong forward and power forward players. No one dares to come in front of these power players because they are big and pretty fast guys.
Blake Griffin and Draymond Green are well-liked power players. These guys are much muscular that they run for basket straight through the guys. Power players require a more substantial shoe with maximum stability and cushion
So if you are this type of player, then you need proper ankle protection, support and cushioning. Lebron James is also a well-liked power player, and he weighs more than 250 pounds. Even if you are a big and heavy weighted guy, then you need the best traction too.
4.Post Group: The Post group is of power forward and center players. Post players are not a huge fan of leaving their place. Most of the time, they don't get basketball. They just work as a goalie, the last man to protect the hoop. The opposing team has no threat from him to shoot. Post players are to rack up rebounds, and block dunks. Usually, they are the tallest person on the court.
Forwards players have much more chance of getting an injury because they need to jump higher and move more explosively than any other players on the court. So they need the shoes that offer excellent impact protection and a super responsive ride.
The centers perform a challenging duty in basketball sports. They have to to do both the attack and the defense. So, they need sneakers with durable and incredible grip on the court. Moreover, they need the best ankle and arch support
Some famous post players include Tim Duncan, Shaq, Dwight Howard, and other centers and energetic forwards.
If you are a post player, you are going to need maximum support and top-line protection. Otherwise, you will be banging around if you don't get that support and top-line protection.
Price
Focusing on the price point, a player must know his abilities first. If you are a weak player, try to go with an average price sneaker that ranges from 75$ to 110$. An average basketball shoe offers excellent features. You should remember that a player's ability does not come from how expensive sneakers he wears, but it comes from his ability. So Shoes with high price points are the best for elite ones.
Warning
Try not to pick an adequate pair because it can cause foot pain, back pain, knee aches, and a range of other conditions.
Don't wear a worn-out pair, because it offers a lack of support and cushioning. And there is a possibility that you get an injury.
Nothing can help a basketball player better other than best basketball shoes in competing and performing better on the court. If you think that you can outrun other players without it, then you are wrong. The above basketball shoe reviews can help you to find the best ones for all your comfort and reliable needs.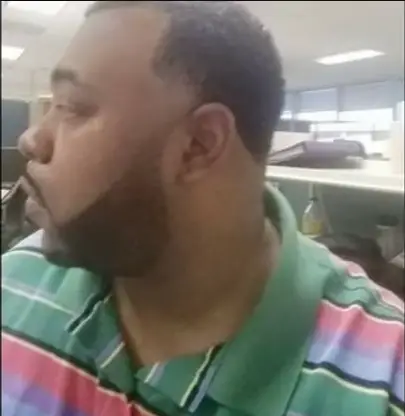 Clyde Jackson III is a basketball coach and the founder of GCBC Basketball, a basketball-related learning and informational website that focuses on helping young players develop their skills on and off the court. With over 15 years of coaching experience, Clyde has worked with players of all ages and skill levels, from beginners to professionals.