Basketball is one of the world's most popular sports, and the best international basketball leagues attract some top talent from around the globe. Whether you're a fan of high-flying dunks or intense defensive matchups, these five leagues offer something for every basketball lover.
Five Best International Basketball Leagues:
EuroLeague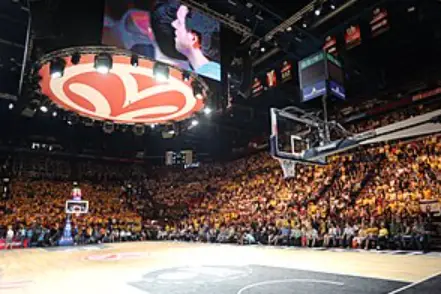 The EuroLeague is one of the world's most competitive international basketball leagues. This premier European-based tournament showcases some of the best talents from all corners of the globe and has become an essential part of international basketball culture. Many of the world's greatest players have competed in this prestigious league, demonstrating its importance as a major basketball destination.
The EuroLeague offers a top-notch level of play, with teams competing for European championships yearly. It features 18 teams from various countries, such as Russia, Turkey, and Spain, making it one of the most diverse international competitions available today. The league also attracts big-name stars like Dirk Nowitzki and Pau Gasol, who have recently represented their countries in the EuroLeague competition.
Australia's National Basketball League (NBL)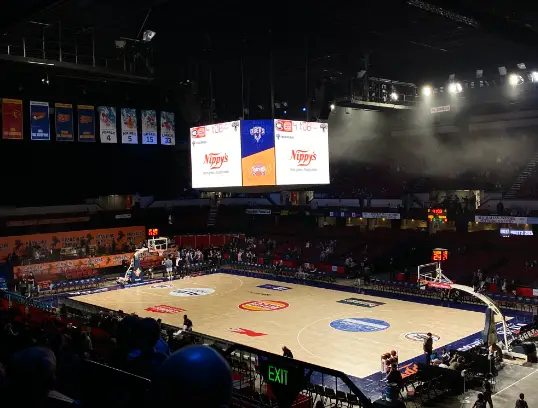 Australia's National Basketball League (NBL) is one of the world's premier international basketball leagues. It has existed for over 30 years and offers some of the best professional basketball players from around the globe. From its inception in 1979, the league has grown to feature teams from all corners of the continent, playing games on a regular season followed by an exciting playoff series.
The NBL features high-level competition and provides fans with an exciting and entertaining atmosphere. Teams battle it out in front of packed stands each week as they strive to make their way to the Finals Series at the season's end. Some of the world's greatest basketball stars have played in this league, including Andrew Bogut, Matthew Dellavedova, and Patty Mills, among many others.
East Asia Super League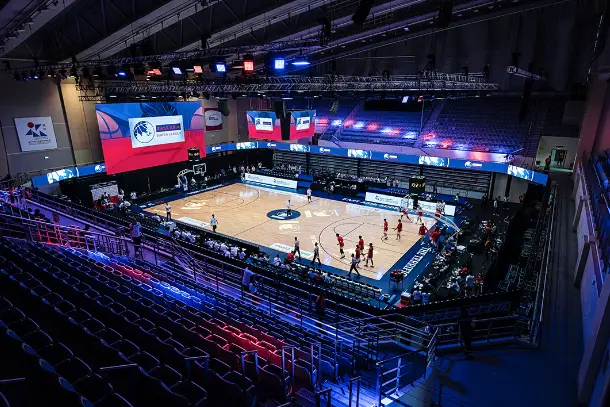 The East Asia Super League is a professional basketball league based in East Asia and comprised of teams from China, Japan, South Korea, Taiwan, and Hong Kong. The league was founded in 2018 to bring together the best players from these countries to compete against one another. Since its inception, the East Asia Super League has quickly grown in popularity and become one of the world's most prestigious international basketball leagues.
Featuring some of the top players from each country, the competition is fierce and entertaining for spectators worldwide. Some of the biggest names that have competed in this league include former NBA All-Star Jeremy Lin from Taiwan and Chinese star Yi Jianlian.
Basketball Champions League Americas (BCLA)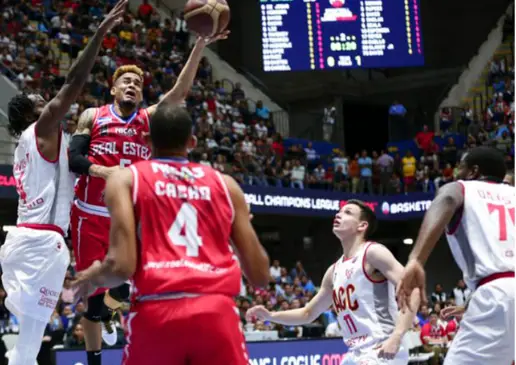 The Basketball Champions League Americas (BCLA) is a premier international basketball competition for clubs based in North, Central, and South America. This league was designed to allow teams from across the region to compete against each other at a higher level. It has quickly become one of the world's most competitive and popular professional sports leagues.
The BCLA is composed of 12 teams competing over ten months during its regular season, culminating with a playoff tournament where the top four teams battle for their spot in the championship game. The BCLA also operates its unique transfer system, allowing players to move between participating countries or sign up as free agents without penalty. This ensures that every team has access to the best talent available on the continent.
Basketball Africa League (BAL)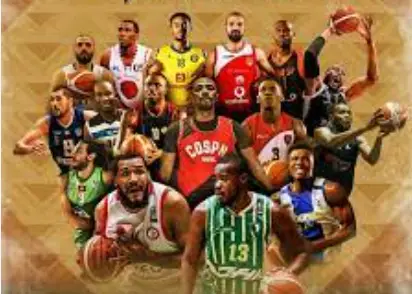 The much-anticipated launch of the Basketball Africa League (BAL) has spotlighted international basketball. The BAL is set to become the first-ever intercontinental league to feature African professional basketball teams. With twelve teams from twelve African countries participating, the BAL aims to develop the basketball game in Africa and bring it onto the global stage.
The BAL marks a major milestone for international basketball as it looks to bridge cultural divides and extend opportunities for players from all over Africa. As one of the most popular sports among many African nations, this new venture is sure to attract attention from fans worldwide as they are allowed to experience a brand-new form of competition.
The inaugural season is scheduled to tip off in March 2021, with games being played in various cities across Algeria, Angola, Cameroon, Egypt, Ivory Coast, Kenya, Morocco, and Nigeria.
Which Is Better, NBA Or EuroLeague?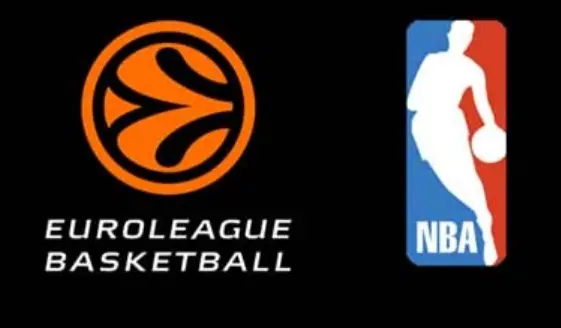 The National Basketball Association (NBA) is widely considered the leading professional basketball league in the world, making it the most sought-after destination for many of the top players in Europe and other parts of the world. With teams across North America and Canada and a vast array of talented players, coaches, and staff members on each team's roster, there is no denying that this league offers some of the best basketball entertainment available today.
On the other hand, EuroLeague has also proven itself to be a competitive force on an international stage over recent years. This league consists of 18 teams from nine different countries throughout Europe.
Is NBA The Best League In The World?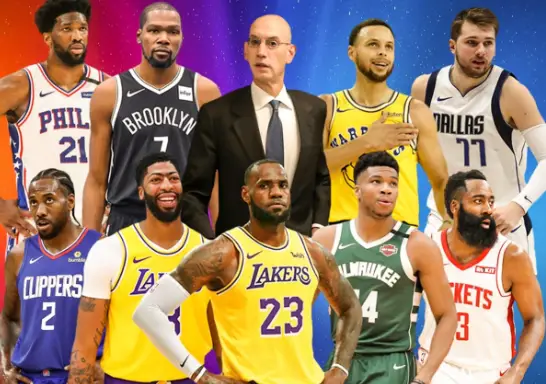 The National Basketball Association (NBA) is indisputably one of the most popular sports leagues in America and around the globe. But when looking at international basketball, there are other highly competitive professional leagues to consider. From Europe to South America and beyond, some of these leagues have been around for decades – showcasing players with extraordinary talent, passion, and skill.
InfoGraphics: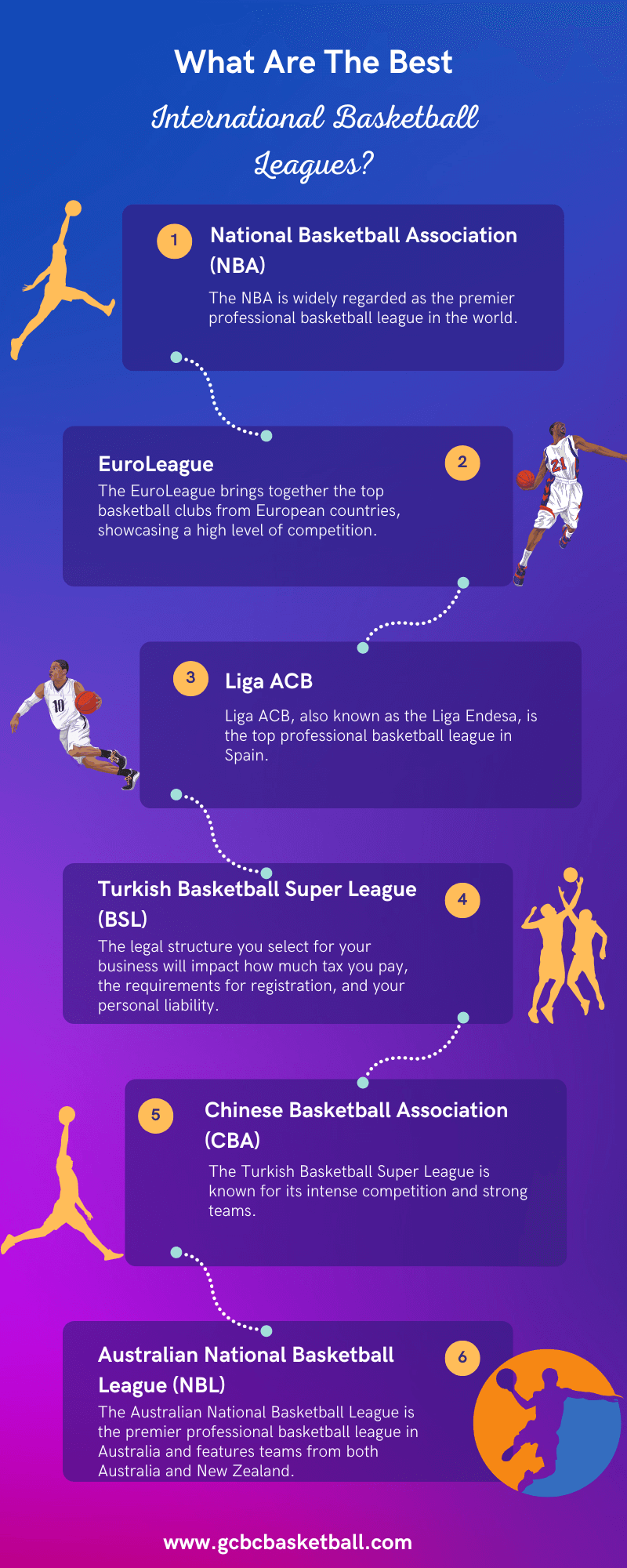 The best international basketball leagues offer a high-performance platform for some of the world's top players. From the NBA G League to the EuroLeague, these leagues provide a competitive environment that promotes physical and mental preparedness. With so many options available, it is important to consider which league offers the most suitable opportunities based on an individual player's needs. Playing professionally in one of these leagues is a great opportunity for aspiring athletes who want to further their basketball career.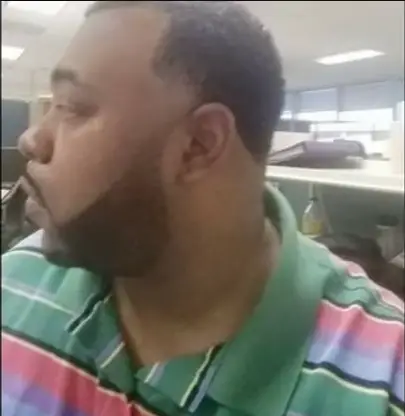 Clyde Jackson III is a basketball coach and the founder of GCBC Basketball, a basketball-related learning and informational website that focuses on helping young players develop their skills on and off the court. With over 15 years of coaching experience, Clyde has worked with players of all ages and skill levels, from beginners to professionals.