Outdoor basketball is a tough game. The surface is often concrete, which can be hard on your feet and ankles. You need a shoe that will give you good support and traction so you can make all the quick moves you need to without slipping.
A few different types of shoes would work well for outdoor basketball. A basketball shoe designed for outdoor use would be a good option. It will have a herringbone pattern on the outsole for grip and durability.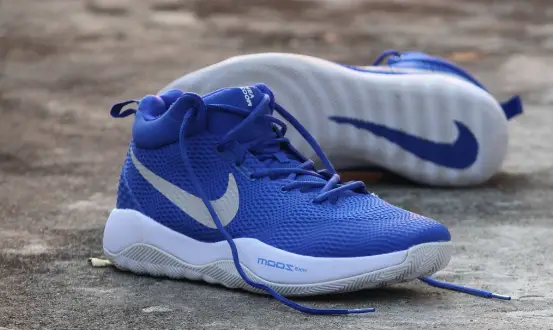 There are a few things to consider when choosing the best outdoor basketball shoe for your needs.
Sole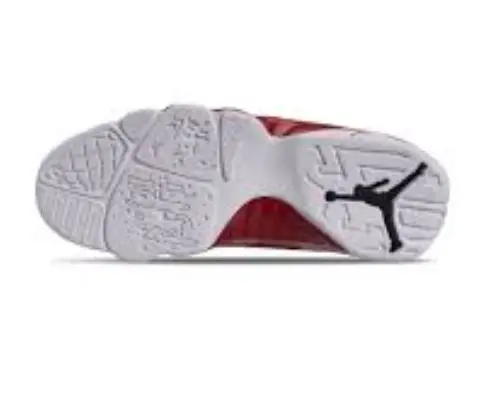 The sole of the shoe is essential for traction on the court. A heavier sole will provide more traction than a lighter sole. The material of the sole is also essential. A rubber sole will provide more grip than a synthetic sole.
Weight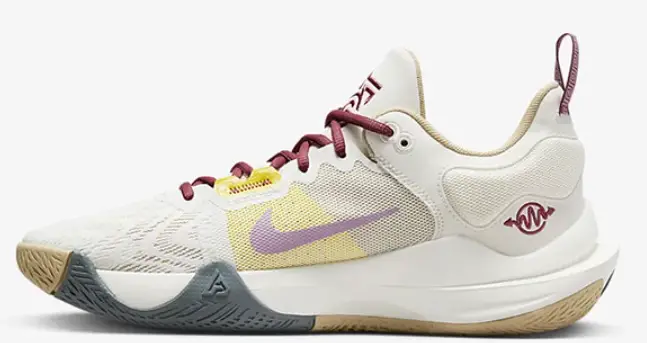 The weight of the shoe is also important. A heavier shoe will be more durable and offer more support than a lighter shoe. However, a heavier shoe can also be more difficult to maneuver in.
Material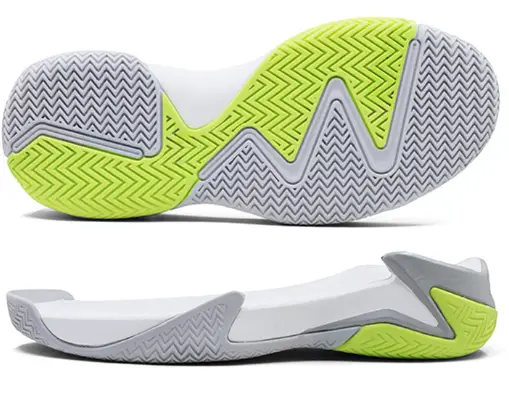 The material of the shoe's upper part is also something to consider. A leather or synthetic upper will be more durable than a mesh upper. However, a mesh upper can be more breathable and comfortable in hot weather conditions.
Firm Full-Length Cushioning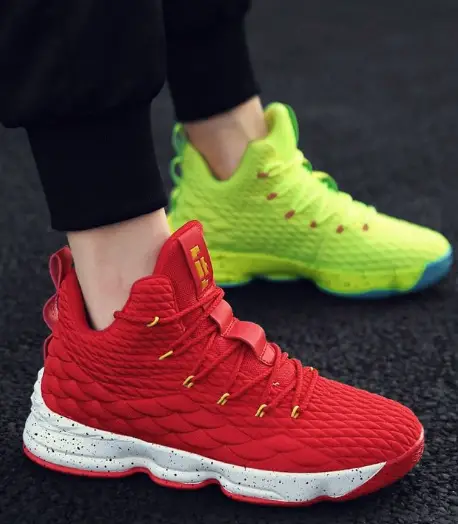 Make sure the shoes have firm, full-length cushioning. This will provide the most support and comfort for your feet while playing.
Flexible Midsole
A good midsole is crucial for any type of outdoor basketball shoe. It needs to be flexible to provide the right amount of support and cushioning for your feet. There are a few different materials that can be used for the midsole, but the most popular ones are EVA and polyurethane.
Thick upper
Find a shoe that has a thick upper. This will protect your feet from the hard concrete and asphalt surfaces that you will be playing on.
Durability
You need a shoe that can withstand all the elements. You need durable shoes. Durability is important in a basketball shoe because you want a shoe that can last through all the wear and tear of playing on an outdoor court. There are many factors to consider when looking for a durable basketball shoe. The shoe's material, the shoe's construction, and the shoe's tread are all important factors in determining durability.
Ankle Support
When playing outdoor basketball, it is important to wear shoes that provide adequate ankle support. There are a few things to look for when choosing the right shoe, such as a high-top design and a firm heel counter.
Different Kinds Of Outdoor Courts:
There are a few different types of outdoor courts that you might encounter.
Hard Court:
The hard court is the most common type of outdoor basketball court. It is made of a variety of materials, including asphalt, concrete, or synthetic materials. Hard court surfaces are usually very smooth and provide good traction for players.
Acrylic:
Acrylic courts are made of a clear plastic material that is poured over a concrete base. Acrylic courts are typically very slick and fast, which can be good for players who like to play an up-tempo game. However, the slick surface can also be dangerous for players who are not used to it.
Concrete:
A concrete outdoor court is the most popular type of surface for playing basketball. They are low-maintenance and easy to clean, making them ideal for busy people who want to get a game in without having to worry about taking care of the court. Concrete courts can be found in parks, community centers, and even some residential neighborhoods.
Is Jordans Good For Outdoor Basketball?
Jordans are typically made with a leather or synthetic upper and have a rubber sole. The tread pattern on the bottom of the shoe is designed for indoor use. This means that Jordans may not provide the best traction when worn on an outdoor court.
Additionally, Jordans don't offer much in terms of ankle support. If you're playing on a rough surface like concrete, this can lead to ankle injuries.
Are Kyrie'sShoes Good For Outdoor?
Kyrie shoes are designed for both indoor and outdoor use. They have a herringbone pattern on the outsole that provides great traction on both types of surfaces. The shoes also feature Nike Air Zoom technology in the forefoot and heel, giving you superb cushioning and responsiveness.
The Best Outdoor Basketball Shoes:
Here are some of the best outdoor basketball shoes on the market:
Nike Men's Air Zoom Kd12 Basketball Shoe
Nike Men's Air Zoom KD12 Basketball Shoe is an excellent choice for outdoor basketball. It offers good traction and support and is comfortable to wear. It is designed to provide superior performance on the court. It features a full-length Zoom Air unit for responsive cushioning and a Flywire cable system for lockdown support.
Adidas Men's D Rose 773 Iii Basketball Shoe
The Adidas Men's D Rose 773 III Basketball Shoe is yet another great option. This shoe is made with a synthetic leather upper that provides durability, while the mesh tongue offers breathability. The EVA foam insole provides cushioning and support, and the rubber outsole gives you traction on the court. The Adidas Men's D Rose 773 III Basketball Shoe is available in sizes 8-13.
Under Armour Men'sCurry 3Zero2 Basketball Shoe
Under Armour Men's Curry 3Zero2 Basketball Shoe is also a great choice for outdoor basketball. The shoe is designed to provide excellent traction and support on all types of court surfaces. It also has a comfortable fit that will keep your feet feeling great during extended play.
Air Jordan 7 Retro
The Air Jordan 7 Retro is the perfect shoe for outdoor basketball. It's comfortable and stylish, and it can take a beating. So if you're looking for the perfect outdoor basketball shoe, look no further than the Air Jordan 7 Retro.
Nike Lebron 16
The Nike LeBron 16s is one of the best shoes for outdoor basketball. They provide great ankle support and have a herringbone pattern on the outsole that helps with traction. They are also comfortable and have a good fit.
Shoes with good ankle support, a herringbone outsole pattern, and a comfortable fit are ideal for outdoor basketball. When choosing a shoe, it is important to consider the climate and surface of the court to ensure the best possible playing experience.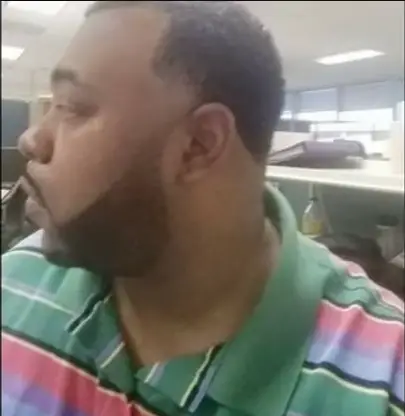 Clyde Jackson III is a basketball coach and the founder of GCBC Basketball, a basketball-related learning and informational website that focuses on helping young players develop their skills on and off the court. With over 15 years of coaching experience, Clyde has worked with players of all ages and skill levels, from beginners to professionals.