A basketball coach is a person who teaches his team how to play the game and perform on a particular date. He analyzes the skills and qualities of each player and helps them improve their game. He guides his team towards success by making effective and useful game strategies. In short, a basketball coach is the lifeline of a basketball team.
Become a Basketball Coach without Degree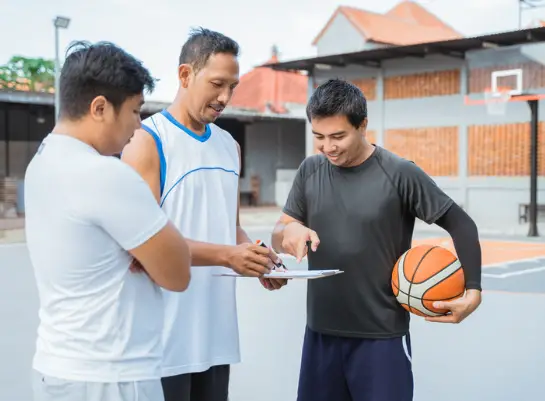 Becoming a basketball coach is a long process, and there are many challenges associated with this profession.
Getting a bachelor's degree in any particular field is necessary to become a basketball coach. Especially degrees in exercise science, physical education, psychology, or sports medicine will be beneficial for you to pursue your career as a basketball coach. Also, you can get a bachelor's degree in coaching to coach your team. But, the degree is not all-important as you can still become a coach without having a degree.
So, what are the things you should do to become a successful basketball coach? Here in this article, we will discuss all.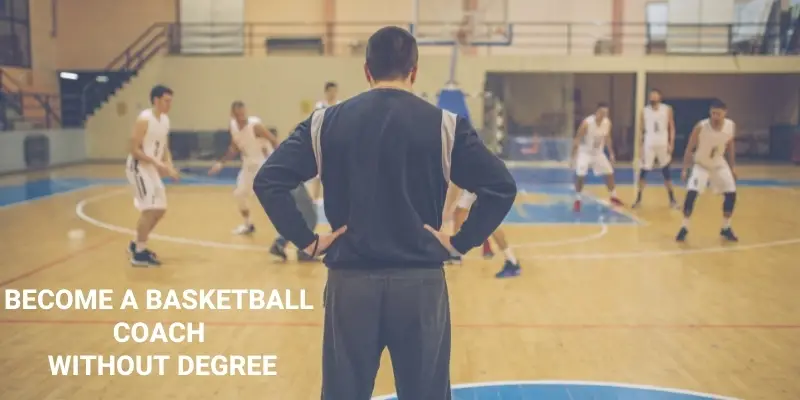 Watch Basketball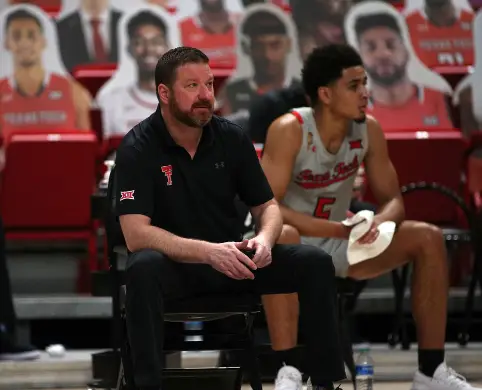 Studying the basketball game should be the first step. Watch the sport as much as you can on TV or visit schools or colleges to know how the game is played.
Watching basketball will help you know the basics of the game and assist you in understanding the role of a coach in basketball. How the coaches deal with different situations during the game, manage the game clock, and make strategies and replacements. All these things you will learn when you start observing the game and coaches.
Play Basketball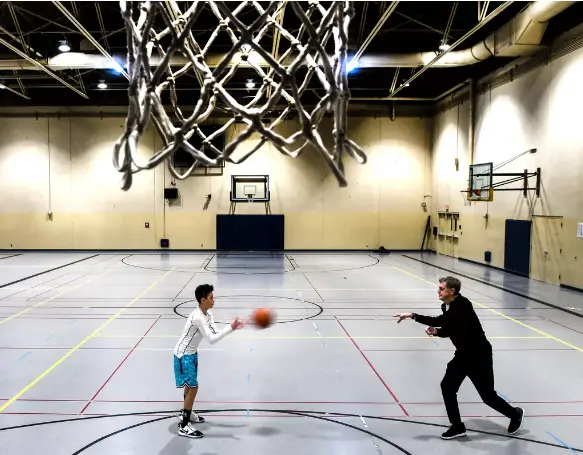 Playing basketball is also important if you want to be a good basketball coach with no degree. The experience that you will gain by playing the game will act as a foundation for your basketball coaching career. It will also help you understand the game better and will increase your knowledge of the sport.
The majority of the employers will expect you to have a personal experience with the sport.
Research Different Strategies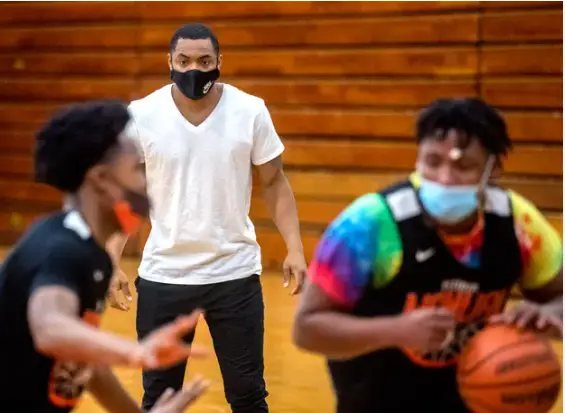 In order to become a great coach, it is essential to understand the basics of offense and defense. Start with some basic offensive and defensive strategies and then move to the advanced ones.
As a coach, you should know how to implement strategies that will be useful and helpful for the team. If the coach has a degree but not good knowledge of making strategies for the team, he can never be a good coach.
Volunteer to Gain Experience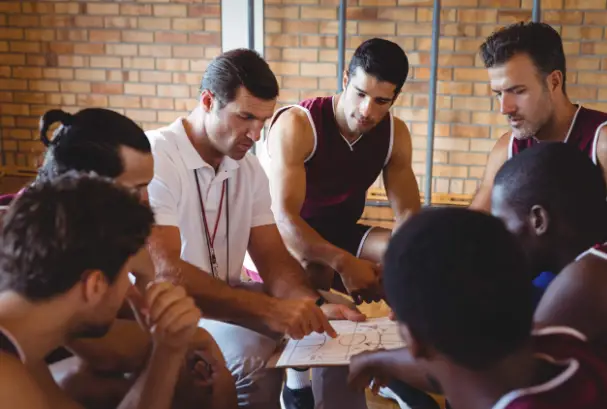 Gaining experience is always good, and it really helps in the long run. To become a professional basketball coach without a degree, you need to have previous experience of coaching. You can start by being an assistant coach and work your way up. Volunteering with different teams can also help you to gain a lot of experience.
Improve Your Communication Skills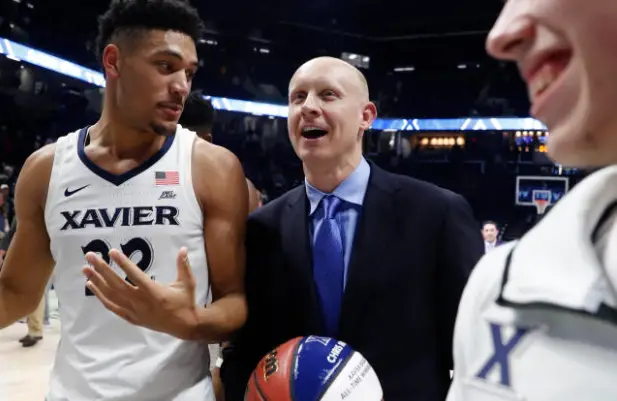 A basketball coach should be an excellent communicator. Because a basketball coach has to work with various levels of players, he should be able to communicate clearly and patiently.
A basketball coach also needs to promote positive communication and respect among the team.
Have a Good Record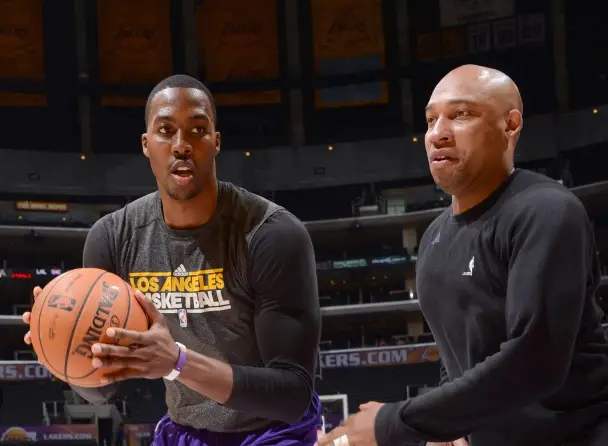 Having a good previous record can open up ways for you to become a basketball coach without a degree. To build your record, start by becoming the coach of your high-school basketball team. Get as many certificates as you can as they will help you in your career.
Having a good record with the sport will make you stand out more to the employers.
All these steps will help you a lot in your coaching career if you do not have a degree. However, to get a basketball coaching job in the NBA, you need to have a bachelor's degree and great coaching experience at the professional, school, or college level. Without a bachelor's degree, you may not be able to get a coaching job in NBA.
Conclusion: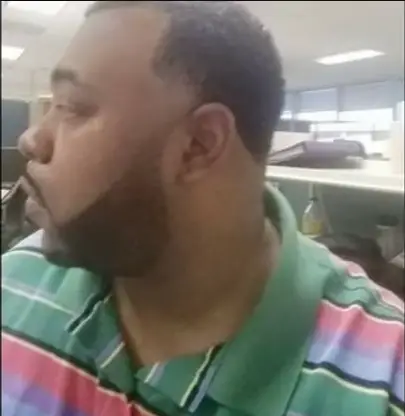 Clyde Jackson III is a basketball coach and the founder of GCBC Basketball, a basketball-related learning and informational website that focuses on helping young players develop their skills on and off the court. With over 15 years of coaching experience, Clyde has worked with players of all ages and skill levels, from beginners to professionals.