Nike Dunks are designed with high comfort in mind, featuring lightweight cushioning material like Phylon foam that absorbs shocks from running or playing sports. The sneakers also come with cushioned insoles and padded collars to provide extra support and comfort.
The uppers are made from durable materials such as leather or suede, making them long-lasting and breathable. All these features help make Nike Dunks a great choice for anyone looking for ultimate comfort in their shoes. Moreover, the wide range of colors available allows customers to choose a Nike shoe design that best suits their style needs.
Are Nike Dunks Shoes Good For playing Basketball?

Nike Dunks are not designed specifically for basketball performance; they are more of a lifestyle and fashion shoe. For optimal basketball performance, it's best to choose shoes specifically engineered for the sport.
Is Nike Dunk Not Comfortable?
Comfort varies from person to person, but generally, some find Nike Dunks comfortable, while others may low due to individual preferences and foot shapes.
What Are Dunks Shoes?

Dunks shoes are a popular line of Nike sneakers known for their basketball-inspired design and wide range of colorways. They gained significant cultural significance, transitioning from athletic footwear to a symbol of streetwear and sneaker culture.
Are Nike Dunks Good For Running?
No, Nike Dunks are not designed for running; they are primarily basketball-inspired lifestyle sneakers. For running, it's better to choose shoes specifically designed for the activity to ensure proper support and cushioning.
Are Nike Dunks Good For Walking?
Nike Dunks are not specifically designed for walking, but they can be decent for short walks due to their cushioning and support. For extended walking or intense activities, consider shoes explicitly built for walking or running.
How Does The Nike Dunk Fit, And Is It True To Size?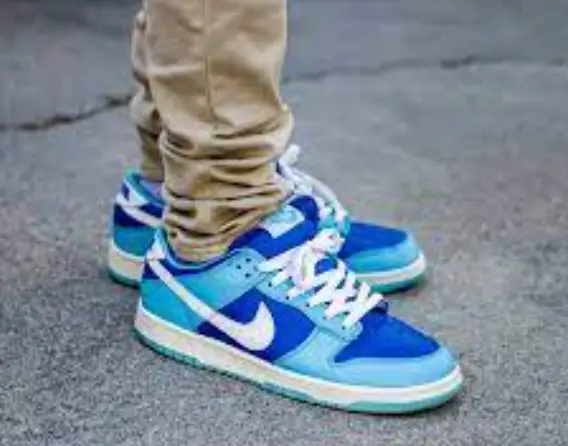 The Nike Dunk offers an incredibly comfortable fit that is both snug and secure, thanks to its lightweight construction and supportive upper. Many reviewers also report that the Nike Dunk fits true to size, making it easy for customers to find their ideal fit without worrying about ordering up or down.
How Can You Tell If Nike Dunks Are Fake?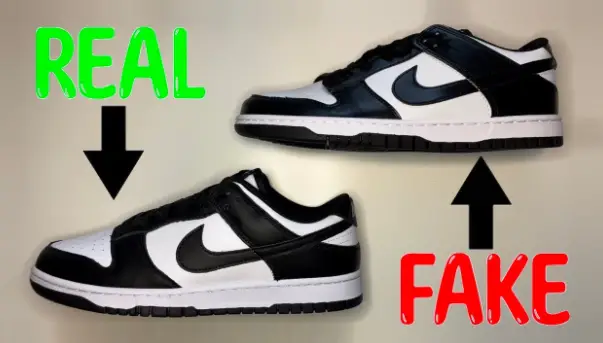 Here are some key points to look out for to help identify whether your Nike Dunks are real.
Materials: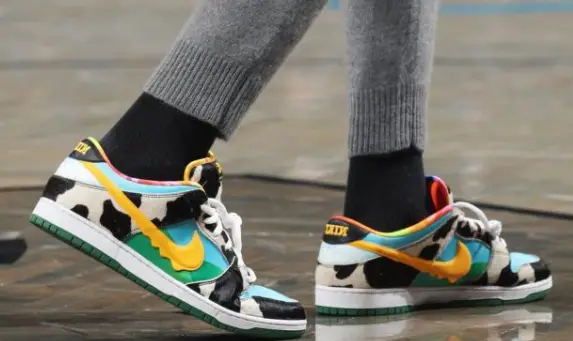 Genuine Nike Dunks will be made from high-quality leather and suede, giving them an expensive appearance that can't be replicated easily.
Stitching: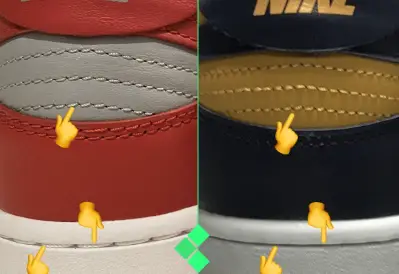 If the stitching looks haphazard or uneven, it could indicate that the shoes aren't genuine.
Insole: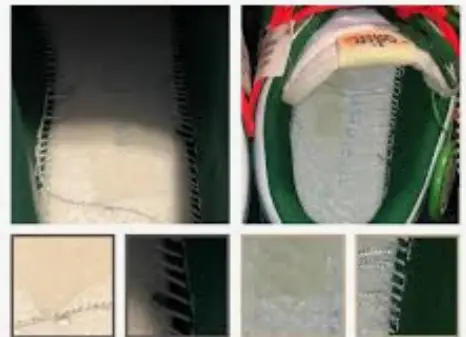 Look for an insole that has the Nike Swoosh on it. Without this, it's unlikely that your shoes are real. If you're still unsure whether you have a fake pair, check out eBay s guide to spotting the fakes.
How do you style your Nike Dunks?
Consider the color palette of your outfit. Opt for timeless white or black for a classic look – these colors will go with almost anything! If you want something more eye-catching, choose a vibrant color like red or blue. You can also mix and match different colored laces if you want to add an extra touch of personality to your shoes.
How Do You Keep Nike Dunk Clean?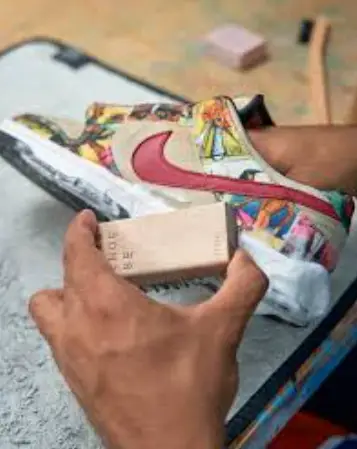 Use soap and water or a cleaning solution specifically designed for sneakers to clean your Nike Dunk shoes. Mix the cleaning solution with warm water and dip an old toothbrush into the mixture.
Gently scrub away dirt from the shoe until it looks fresh without damaging any features such as its textured sole, logo, or laces. You can also use a damp cloth to remove any remaining dirt or surface stains.
Are Dunks Or Jordans More Comfortable?
Both shoes have their unique style while offering various colors and designs.
Nike Dunks provide the wearer with plenty of comforts due to its rubber sole, cushioning system, and mesh upper material. This combination provides optimal arch support for those who walk or stand for long periods. They are also lightweight compared to other sneakers on the market, making them perfect for any activity that requires mobility.
Sale
Nike Dunk Low Retro Mens Basketball Shoes, White Black White, 10.5 US
The Nike Dunk Low "Black/White" is a timeless look for the ultra popular low-top shoe that was released in March 2021
The Dunk made an improbable comeback in 2020 to become one of the hottest shoes on the planet after spending several years in the vault
Colorways like the "Black/White" speak to the shoe's enduring retro style that feels fresher than ever in the present day
Can you wear Jordans to play basketball? Jordan's has been recognized as one of the most iconic basketball sneakers since its debut in 1985. The classic Air Jordan 11 features a leather upper with synthetic overlays. The sneaker's design is also highlighted by its visible air sole unit inside the shoe. These sneakers are also known for their comfort and have been worn by top athletes since their inception.
Sale
Why Are Nike Dunks So Popular?
Nike Dunks are incredibly stylish. The brand has released hundreds of different colors and patterns over the years and continues to come out with new styles each season. This allows wearers to switch up their looks regularly or find a style that speaks directly to them.
Some of the biggest celebrities have also worn Nike Dunks in music, sports, and entertainment – from Michael Jordan to Kanye West – which only adds to their appeal as fashionable footwear.
Do Nike Dunks Last Long?
Yes – Nike Dunks can last for years if you take proper care of them. Nike Dunks are well-known for their impressive construction and durability. Several factors contribute to the shoe's longevity, such as its use of high-quality materials like leather. These materials offer strong support and breathability, which helps keep your feet cool even during intense workouts or long days on your feet.
How Long Do Nike Dunks Take To Break In?
Breaking in a new pair of sneakers can be a lengthy process that requires patience and dedication. It typically takes about two weeks for your Nike Dunks to feel comfy and ready for regular use. During this period, it is important to wear socks with your shoes and ensure they are laced up properly before every wear. This helps the shoe mold to your foot shape and provide maximum comfort over time.
are nike dunks comfortable reddit? Nike Dunks are incredibly comfortable shoes. They offer plenty of cushioning, great breathability, and lightweight construction, all without compromising style. The combination of a supportive fit, with padded collars and tongue, gives wearers the confidence that their feet are protected while they remain stylishly fashionable. Perhaps more importantly, Nike Dunks come at an affordable price point – making them the perfect choice for a comfortable sneaker.
are dunks comfortable? The comfort of dunks, or basketball shoes commonly worn by players, can vary from person to person. Many basketball players find dunks to be comfortable due to their cushioning, support, and stability features designed specifically for the demands of the sport. However, comfort is subjective and can depend on factors such as foot shape, personal preference, and any specific foot conditions or needs an individual may have.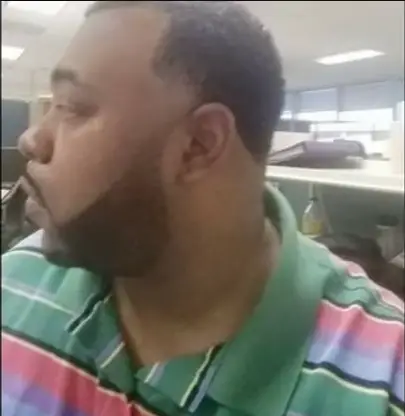 Clyde Jackson III is a basketball coach and the founder of GCBC Basketball, a basketball-related learning and informational website that focuses on helping young players develop their skills on and off the court. With over 15 years of coaching experience, Clyde has worked with players of all ages and skill levels, from beginners to professionals.