The NBA draft remains one of the most highly anticipated events on any basketball fan's calendar. Every year, the best and brightest young stars emerge, ready to make their mark in the professional basketball world. Not all players are eligible for the NBA draft.
To be eligible, a player must be at least 19 years old during the calendar year of the draft and must have gone through at least one year of college or international basketball experience since graduating from high school. Additionally, a player may declare himself eligible if he is at least four years removed from his high school graduation date. These rules are designed to ensure that teams only select players with adequate time to prepare themselves physically and mentally for competing in professional sports.
How Do Players Get Into The NBA Draft?
Step 1: Qualifying Requirements:

The process of getting drafted into the NBA begins with eligibility requirements. Players need to be at least 19 years of age and one year removed from their high school graduation to qualify for entry into the draft. Additionally, international prospects must declare themselves eligible by filing paperwork with the league office.
Step 2: Applying To The Draft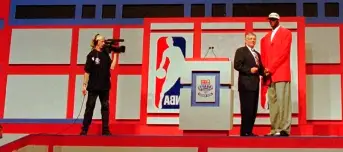 After meeting these requirements, all players can fill out an official application online through the NBA website or in person with league administrators.
Step 3: Combine Testing & Evaluation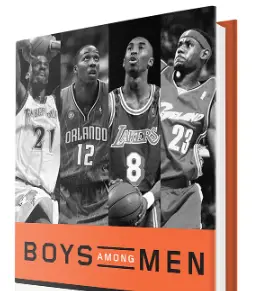 Players are tested on their physical attributes, such as speed, agility, strength, and endurance. They are also evaluated on ball handling, passing, and shooting accuracy.
Step 4: Getting Noticed By Teams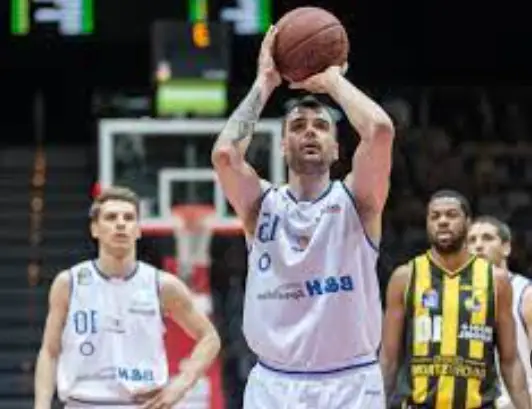 During this time, scouts will take detailed notes about each player's performance during drills and scrimmages. The data collected here can be the difference between getting drafted or not!
Players may need to participate in interviews with team personnel so they can get an accurate assessment of a player's attitude and character. Players must remain focused during this stage to leave a lasting impression on potential teams.
Step 5: Representation & Agents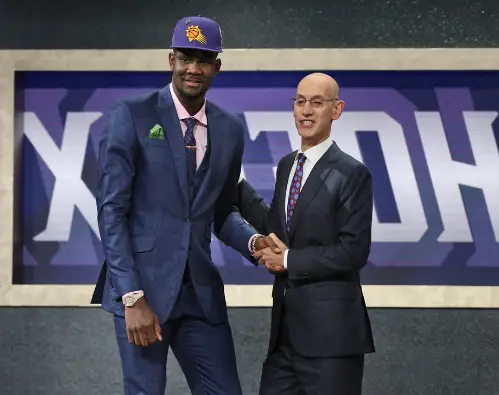 Finding the right agent for you is essential as they will represent your best interests throughout the draft process, from negotiating contracts to handling marketing opportunities. It's important to note that agents must be certified by the National Basketball Players Association (NBPA) before they can negotiate on behalf of a player. Potential draftees should vet multiple agents to find the best fit for them and their goals.
Can Foreign Players Get Drafted For NBA?
Foreign-born athletes are eligible to be selected during the NBA Draft just like any other prospective player from a U.S.-based college or university. As long as they meet certain requirements set forth by the league and have achieved success in their respective countries' professional leagues, they may enter into consideration by NBA scouts and general managers alike.
Can You Enter The NBA Draft Without Going To College?
A person or athlete can be eligible for the draft without attending college. However, suppose a player decides not to attend college after graduating high school. In that case, they may still face obstacles such as limited scouting opportunities or being less experienced than most draftees who spent time in college honing their basketball skills.
How Much Does It Cost To Go To The NBA Draft?
The cost of attending the NBA Draft depends on seating options and whether you plan to attend all three days. At a minimum, tickets for one day will set you back $50-$80, with additional fees from ticket vendors. For courtside seats, prices can range from $200 to $400 per ticket. Depending on your location with the draft venue, other costs, such as airfare and lodging expenses, are associated with attending.
Is It Hard To Get Drafted In The NBA?
It takes immense skill, dedication, and talent to make it into the NBA Draft. A player must be evaluated by scouts, prove they have what it takes on and off the court, and have a strong work ethic.
How Are Draft Picks Determined For The NBA Draft?
Participants:
Participants in the NBA Draft include all 30 current member clubs of the National Basketball Association. The NBA Draft consists of two rounds and 60 total selections, which means that each team has multiple chances to find quality talent for their roster.
Order:
The team's record from the previous season is the main factor determining the order of picks for an NBA draft. Teams with weaker records have higher chances of securing top picks and vice versa. The final draft order also accounts for any trades that may have occurred during the season and any lottery selections. In addition, teams are awarded additional picks depending on their success in both conference and championship finals over recent years or if they lost a star player to free agency or retirement.
Therefore, all these variables must be carefully assessed before determining which team will pick first in each round on draft night.
Eligibility:
The eligibility rules for the NBA Draft are clear and straightforward; any athlete who has reached 19 years old during the calendar year of the draft is eligible to apply for selection, regardless of high school or college experience. Players must also sign a contract with an agent before applying to be considered as part of this procedure. This ensures they receive fair compensation if an organization chooses them during the drafting process.
What Happens If You Enter The NBA Draft And Don't Get Picked?
If a player has already exhausted their collegiate eligibility, they become an unrestricted free agent, meaning they can sign with any team or go overseas to play professionally. However, if a prospect still has NCAA eligibility after entering their name into the draft pool, then different rules apply.
Can A Player Refuse To Be Drafted NBA?
Players can refuse a team's offer and opt out of joining the NBA.
InfoGraphics: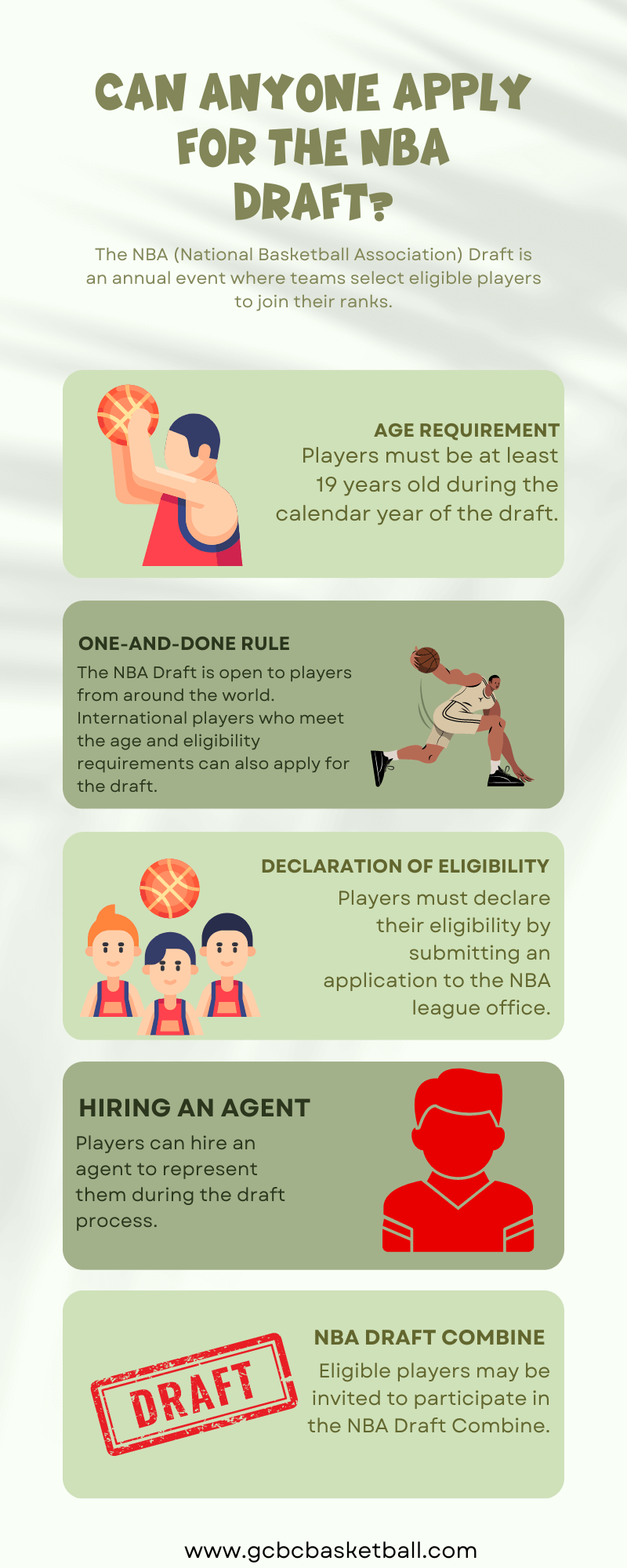 Anyone eligible can apply to the NBA Draft. However, it is essential to note that certain requirements must be considered for the draft. Players must be at least 19 years of age and a year has passed since their high school class graduated from qualifying. Despite this, any player with the talent and drive necessary to make it into the NBA should follow their dreams and pursue a career in professional basketball by applying for the NBA Draft.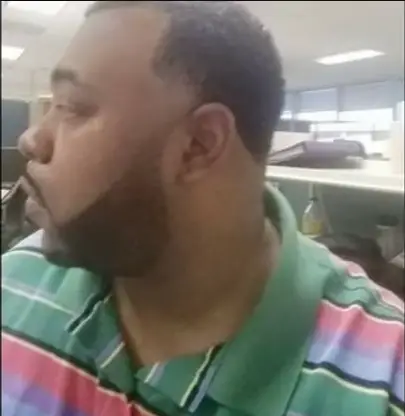 Clyde Jackson III is a basketball coach and the founder of GCBC Basketball, a basketball-related learning and informational website that focuses on helping young players develop their skills on and off the court. With over 15 years of coaching experience, Clyde has worked with players of all ages and skill levels, from beginners to professionals.