If you love basketball and have a keen eye for talent, you may want to consider becoming a basketball scout. A scout's job is to identify and evaluate potential players for their team. To become a scout, you will need to have extensive knowledge of the game and be able to spot up-and-coming players.
Steps To Become A Basketball Scout:
Learn The Game: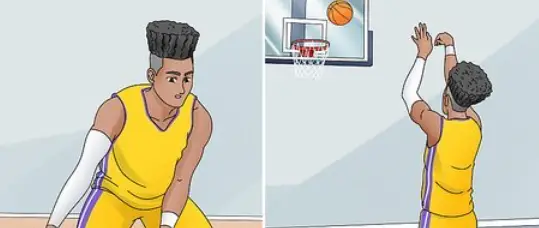 Learning the game is the first step to becoming a basketball scout. To become a basketball scout, you need to understand the game deeply. Basketball scouts need to know everything about the sport, from the rules to the player statistics.
Get An Education: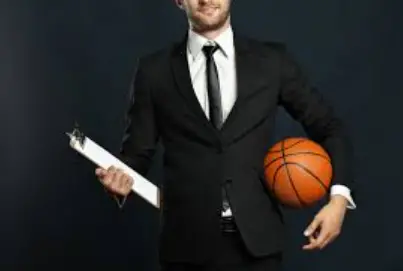 Get a degree in sports management or a related field. You can also attend scouting clinics and workshops. These can help you learn more about the ins and outs of scouting.
The most important thing for aspiring scouts is to know the basketball game. This can be obtained by playing, watching, reading about basketball, or talking to people who know more about the sport.
Get Experience: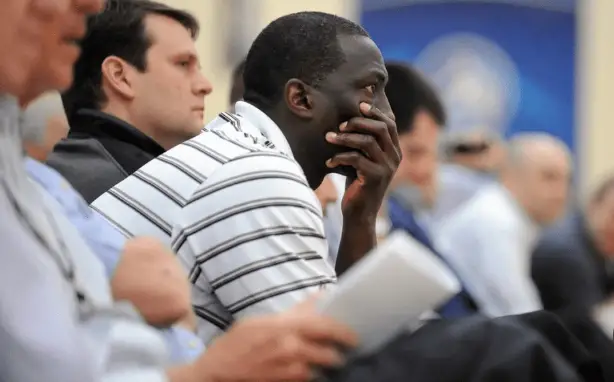 You can't become a basketball scout without experience scouting basketball players. The best way to gain this experience is to start working for a team in some capacity, whether as an assistant coach, video coordinator, or even a stats intern.
Once you're in the door with a group, start studying the players and identify what makes them successful. Talk to the scouts and coaches about their process and see if you can shadow them at games or practices. The more experience you have observing and evaluating talent, the better your chances of becoming a successful scout.
Watch Games And Footage: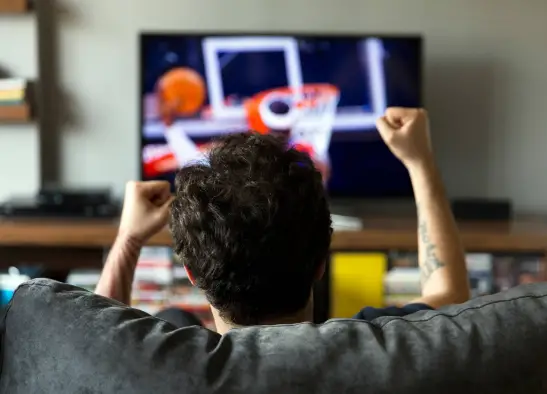 Watch games and footage to get an accurate assessment of players. Go to games in person. This allows you to see how players interact with their teammates and opponents and their body language. You can also get a feel for the game's pace and how each player performs under pressure.
Use online streaming services: This has the advantage of being able to watch multiple games at the same time and pausing and rewinding if you miss something. However, you won't be able to pick up on subtle details like body language this way.
Networking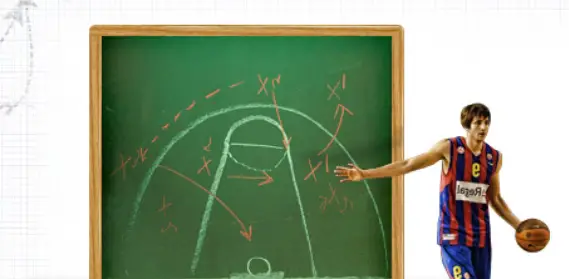 You must network with as many people as possible involved in the sport. This includes coaches, players, parents, and other scouts. You can learn about new opportunities and get your name out there by networking.
Always Continue Learning
This industry is constantly changing and evolving, so it is essential to stay up-to-date on the latest information. Attending scouting events, reading publications, and talking to other scouts will be very helpful.
By continuing to learn, you will be able to provide the best possible service to your clients. They will appreciate your knowledge and expertise and will be more likely to use your services again.
What Is A Basketball Scout?
A basketball scout is someone who evaluates the talent of players and provides information to the team that they work for. A scout is essential because they help teams decide which players to draft, trade for, or sign as free agents.
Scouts typically have experience playing basketball themselves, which gives them a good foundation for understanding the game and what skills are necessary to be successful at the next level. They also must be able to identify and assess talent, which requires keen observation and analysis skills.
Benefits Of Scouting:
Scouting can be a great way to make a living, and it can also be a great way to see the world. Basketball scouts often travel to different countries to find the best players, and they also get to see some of the best basketball games in the world.
Scouting can also be a great way to meet new people and network with other professionals. Basketball scouts often work with other scouts, coaches, and front-office personnel from different teams. This can lead to some great relationships and friendships.
Drawbacks To Scouting:
Basketball scouts often travel to different cities and states to attend games and assess players. This can be a time-consuming and expensive process.
Games often occur in the evenings or on weekends, so scouts may have to work odd hours. They also may have to spend time reviewing game footage and writing reports, which can add to a lot of extra work outside regular business hours.
What Is The NBA Scouting System?
The NBA scouting system is designed to identify the best basketball prospects from around the world and bring them into the league. It is a vital part of ensuring that the NBA remains the premier basketball league in the world.
How Much Does An NBA Team Scout Make?
The average salary for an NBA team scout is between $17,930 and $70,050. However, the most successful scouts can make upwards of $100,000 annually. To achieve this level of success, scouts must have a keen eye for talent and be able to evaluate players properly.
Is It Hard To Be An NBA Scout?
As the popularity of basketball continues to increase, so does the demand for qualified NBA scouts. Although it may seem like a dream job for many sports fans, becoming an NBA scout is not as easy as it looks.
If you think you have what it takes to become an NBA scout, start by researching and networking with people in the industry. There is no specific path to becoming an NBA scout, but if you are passionate about basketball and have the proper skill set, you can achieve your goal.
Do NBA Scouts Travel A Lot?
NBA scouts travel a lot and are often on the road for long periods. While finding scouting jobs involving less travel is possible, most scouts spend a significant amount of time away from home. If you are uncomfortable with being away from home for extended periods, then becoming a basketball scout may not be the right career choice.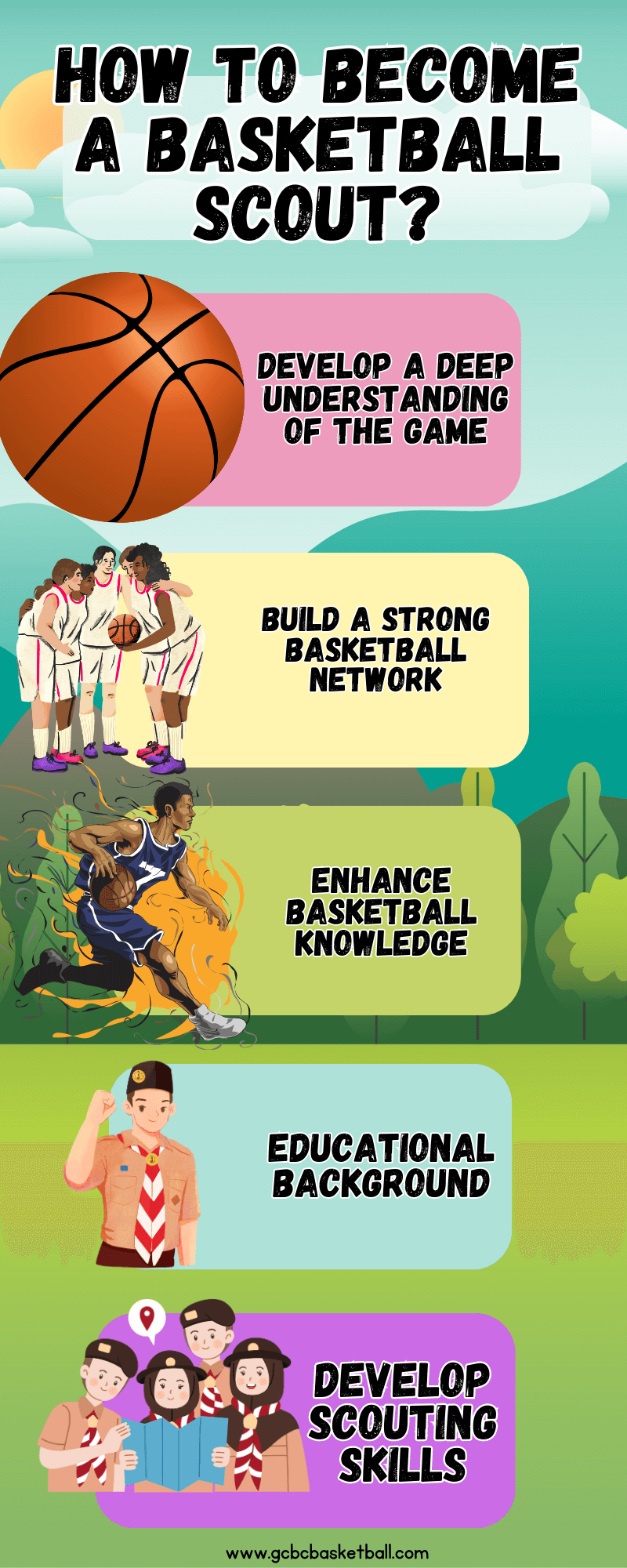 If you want to become a basketball scout, you need to have a passion for the game, be willing to work long hours and be able to deal with rejection. You also need to be able to sell yourself and your ideas. And lastly, you need to be prepared to make sacrifices.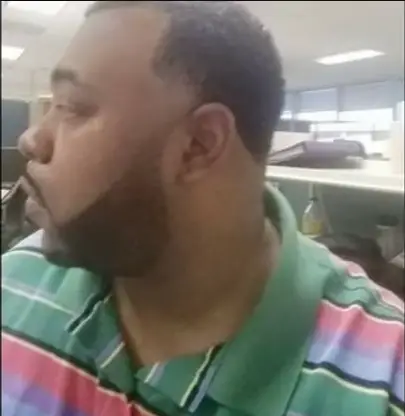 Clyde Jackson III is a basketball coach and the founder of GCBC Basketball, a basketball-related learning and informational website that focuses on helping young players develop their skills on and off the court. With over 15 years of coaching experience, Clyde has worked with players of all ages and skill levels, from beginners to professionals.