If your son is a basketball player, one of the most essential equipment is his shoes. But with all the different types and brands on the market, it can be tough to know which pair is right for him.
Basketball shoes come in many different varieties, each with its purpose and function. For example, low-top shoes are designed for speed and agility, while high-top shoes offer more support and stability. You'll also find mid-top shoes that fall somewhere in between.
The material of the shoe is also important to consider. Leather shoes are more durable and provide better support, while synthetic materials are often lighter and more breathable.
Why Do Basketball Shoes Matter?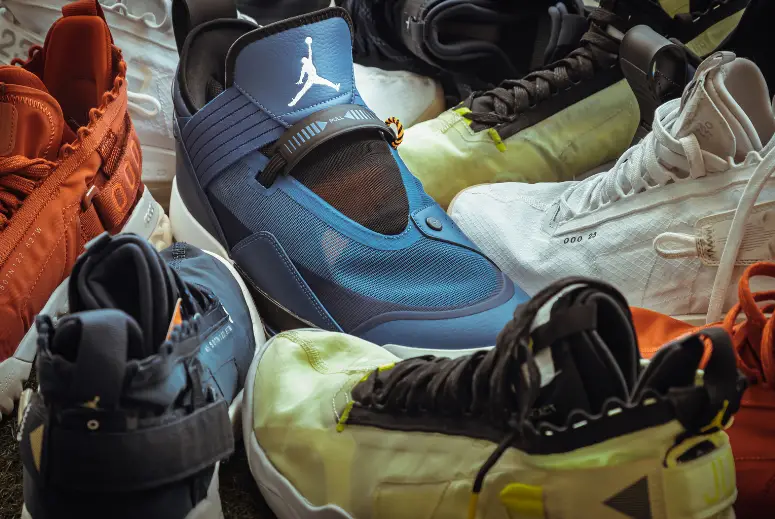 Basketball shoes matter because they provide young players with the necessary support and traction. Without proper shoes, players are at risk of injury and may not be able to perform their best on the court.
Basketball is a high-impact sport that puts a lot of stress on the feet and ankles. Wearing proper shoes helps to protect the feet and ankles from injuries. Shoes with good arch support and cushioning can help to prevent common basketball injuries such as ankle sprains.
Players who wear properly fitted basketball shoes also tend to perform better on the court. Shoes that are too big or too small can cause problems with balance and stability. Wearing the wrong shoes can also lead to blisters and other foot problems.
Do Kids Need Special Shoes For Basketball?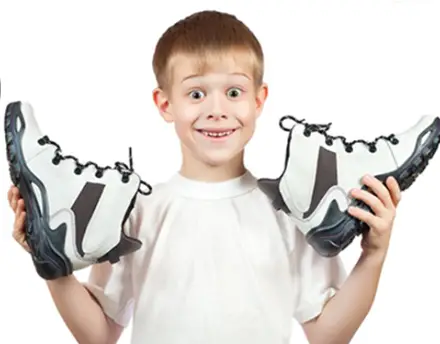 It depends on your child's individual needs. If your child has flat feet or wide feet, for example, they may benefit from wearing specific shoes designed for these conditions. Otherwise, any type of supportive sneaker should suffice.
Can I Buy Kids' Shoes Online?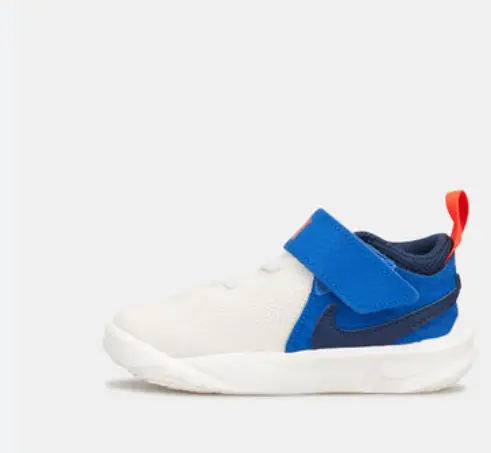 The short answer is yes! There are plenty of reputable retailers that sell kids' shoes online.
What To Look For In A Basketball Shoe?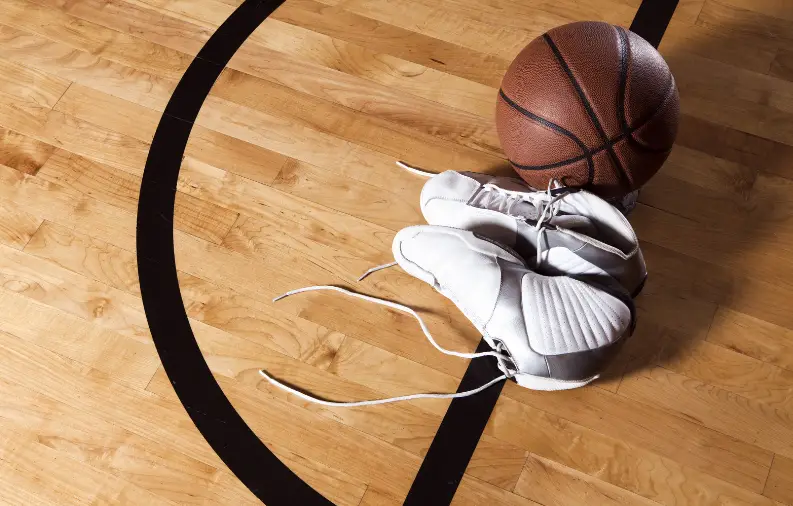 Basketball shoes have three key things to look for: stability, flexibility, and ankle support.
Stability is important in a basketball shoe because it provides the foundation for all other movements. A stable shoe will allow for quick changes in direction and help prevent injuries.
Flexibility

is also key in a basketball shoe as it allows for natural movement of the foot and ankle. This helps with agility and prevents stiffness during play.

Ankle support is essential in a basketball shoe as it helps protect against rolled ankles and other injuries.
How Should Kids' Basketball Shoes Fit?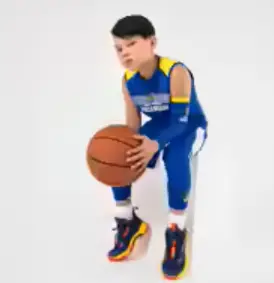 Basketball shoes should be about a half-inch longer than his regular shoe size to allow for proper movement and comfort while playing.
Best Kid's Basketball Shoes Available To Buy:
When playing basketball, it is important to wear the proper footwear. There are many different types of basketball shoes available on the market today. Here is a list of the best kids' basketball shoes that are available to buy:
Nike Unisex-Child Team Hustle D 8 (GS) Basketball Shoe:
The Nike Unisex-Child Team Hustle D 8 (Gs) Basketball Shoe is a great choice for young players. This shoe is designed for comfort and durability, with a supportive midsole and a breathable upper. It's also affordable, at just $69.5. You can find it available at AMAZON.
Vivobarefoot Primus Sport II Juniors Vegan Minimalistic Shoes:
Vivobarefoot makes a line of minimalist shoes that are perfect for basketball. The Primus Sport II Juniors model is made from vegan materials and has a lightweight design that won't slow your child down on the court.
At $90, these shoes are an investment that will pay off in the long run by keeping your child's feet healthy. Plus, they come in various colors to match your child's team uniform.
Best Big Kid's Basketball Shoes
Here are some of the best basketball shoes for big kids today.
Nike Big Kids Zoom Freak 2 Basketball Shoes:
Nike's Big Kids Zoom Freak 2 Basketball Shoes are designed for comfort and style. Your son will love the way they feel on his feet, and you'll love the price. At just $159.94, these shoes are a great investment for your child's future.
Under Armour Grade School UA Curry 7:
You can't go wrong with Under Armour's Grade School UA Curry 7. These shoes are designed for comfort and support, and they're priced at just $85.29 on Amazon.
Best Girls' Kids Basketball Shoes
Different brands and varieties are available for you to buy basketball shoes for girls, making it difficult to choose the right one. If you are looking to buy one for your child, these shoes are a great option.
Puma RS-X:
If you're looking for a pair of basketball shoes for your daughter, Footlocker has a great option with the Puma RS-X. These shoes are priced at just $85, making them a great value for the money.
Adidas Unisex-Child Hoops Mid 2.0 Indoor Court Shoe:
The Adidas Unisex-Child Hoops Mid 2.0 Indoor Court Shoe is a great option for both beginners and experienced players alike. This shoe offers superior support and traction thanks to its high-top design and rubber outsole. Best of all, it is affordably priced at just $54.95.
Finding the right shoes for your son to play basketball in is important. There are many factors to consider, such as the type of court they will be playing on and the level of competition. However, with a little research, you should be able to find the perfect pair of shoes for your son that will help him perform his best on the court.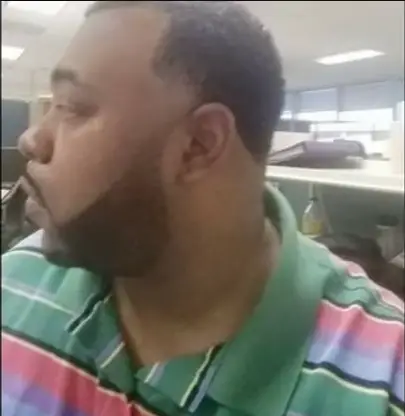 Clyde Jackson III is a basketball coach and the founder of GCBC Basketball, a basketball-related learning and informational website that focuses on helping young players develop their skills on and off the court. With over 15 years of coaching experience, Clyde has worked with players of all ages and skill levels, from beginners to professionals.