The cost of basketball shooting machines varies depending on the type and features included. For those who want a basic machine, such as one that only shoots out the ball from one location, prices start at around $400. On the other hand, if you want more advanced features like multiple shooter locations and rebounders for passing drills, then prices range from $1,000 up to $5,000 or even more for high-end professional models.
What Are Basketball Shooting Machines Used For?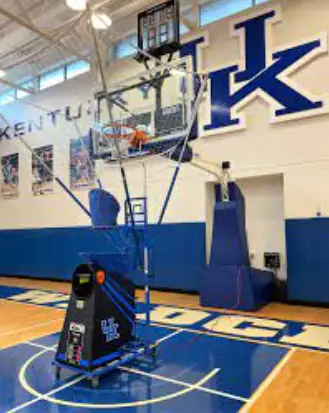 Basketball shooting machines are equipment that helps basketball players improve their shooting accuracy and speed. Players of all levels can use them indoors or outdoors, from beginners to professionals.
These machines typically have devices that rapidly throw out basketballs for the player to shoot at from a set distance. Some models even allow you to adjust the pace of ball delivery and the height of the target hoop so that you can practice different shots in different positions on the court.
The main purpose of a basketball shooting machine is to provide an accurate means for players to practice their shots without having another person toss them balls at different intervals. This makes it easier for them to get into a rhythm and focus on proper mechanics instead of worrying about when to catch or shoot next.
Things To Consider Before Buying A Basketball Shooting Machine:
Types Of Basketball Shooting Machines:

When shopping for a basketball shooting machine, it is important to ensure that the product has the features necessary for your needs and goals as a player. Some machines come with adjustable angles and release speeds, while others have more sophisticated features, such as automatic ball return systems. Additionally, there are models designed specifically for younger players that help develop fundamentals like hand-eye coordination and dribbling skills.
Cost Considerations: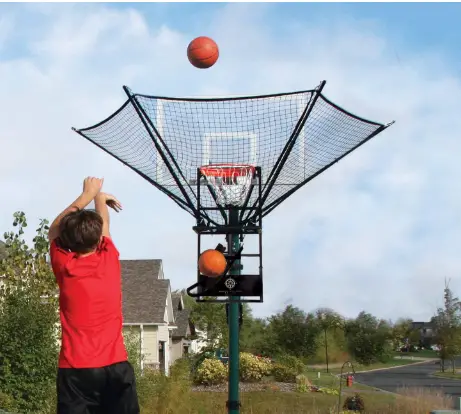 The price range for these machines can vary depending on their features, so it's important to research beforehand and ensure you're getting the best value for your money. If applicable, you should also factor in additional expenses, such as shipping costs or installation fees.
Durability And Maintenance: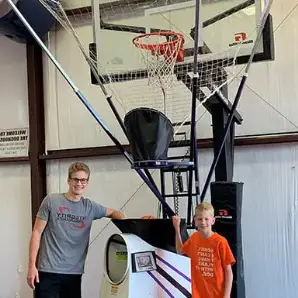 A durable machine will stand up to frequent use and last for many years. It should be constructed with heavy-duty metal components that can withstand wear and tear and any weather conditions it may encounter. Pay attention to the warranty coverage offered by the manufacturer; this will give you an idea of how confident they are in their product's durability.
The machine will require regular cleaning and lubrication to maintain optimal performance levels. Some machines may come with a manual outlining specific instructions for care and upkeep, while others may require professional technicians for certain maintenance tasks or repairs.
Installation Requirements: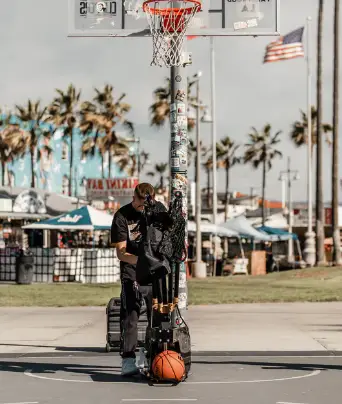 Installation requirements are another consideration when purchasing a basketball shooting machine. The most common types require either an outdoor ceiling mount or an indoor wall mount system. Depending on your space and budget constraints, you must decide which setup best suits your needs before purchasing. Additionally, if you plan on moving the machine around often, a wheel version may be more convenient for you.
Top Basketball Shooting Machines:
The iC3 Basketball Shot Trainer is one of the top shooting machines on the market. It allows users to improve their shooting accuracy and make game-winning shots consistently. This machine can track up to six players and adjust based on each individual's skill level. The iC3 also has an app that records your stats and gives you feedback after each shot, so you can learn from your mistakes and keep improving.
This machine is great for both beginners and pros alike, as it can help players develop proper form, footwork, hand placement, follow-through, and release points for a consistent shot every time. The iC3 is also adjustable in height, so anyone from children to adults can use it comfortably. Its sturdy construction allows for years of continued use without worry about wear and tear or breakdowns due to heavy usage.
MYOM Basketball Rebounder Machine
This machine features an adjustable rebound angle which creates realistic ball trajectories, allowing you to hone in on different shooting techniques. It also includes an oversized target area which helps with accuracy and makes it easier to track each shot's progress as it goes in and out of the basket. The machine can easily be set up in any indoor or outdoor space, allowing you to practice anytime and anywhere.
SKLZ Kick-Out
This innovative training device allows shooters to work on their jump and three-point shots by automatically returning balls that are shot directly into their hoop. As well as working on various types of shots, users benefit from adjustable angles and distances, allowing them to customize their practice sessions according to skill level and objectives.
SIBOASI Shooting Machine
This top-of-the-line machine provides an impressive array of features for professional or recreational use. It's designed with an adjustable arc height that ranges from 0 to 15 meters, allowing players to work on mid-range shots and threes at different distances.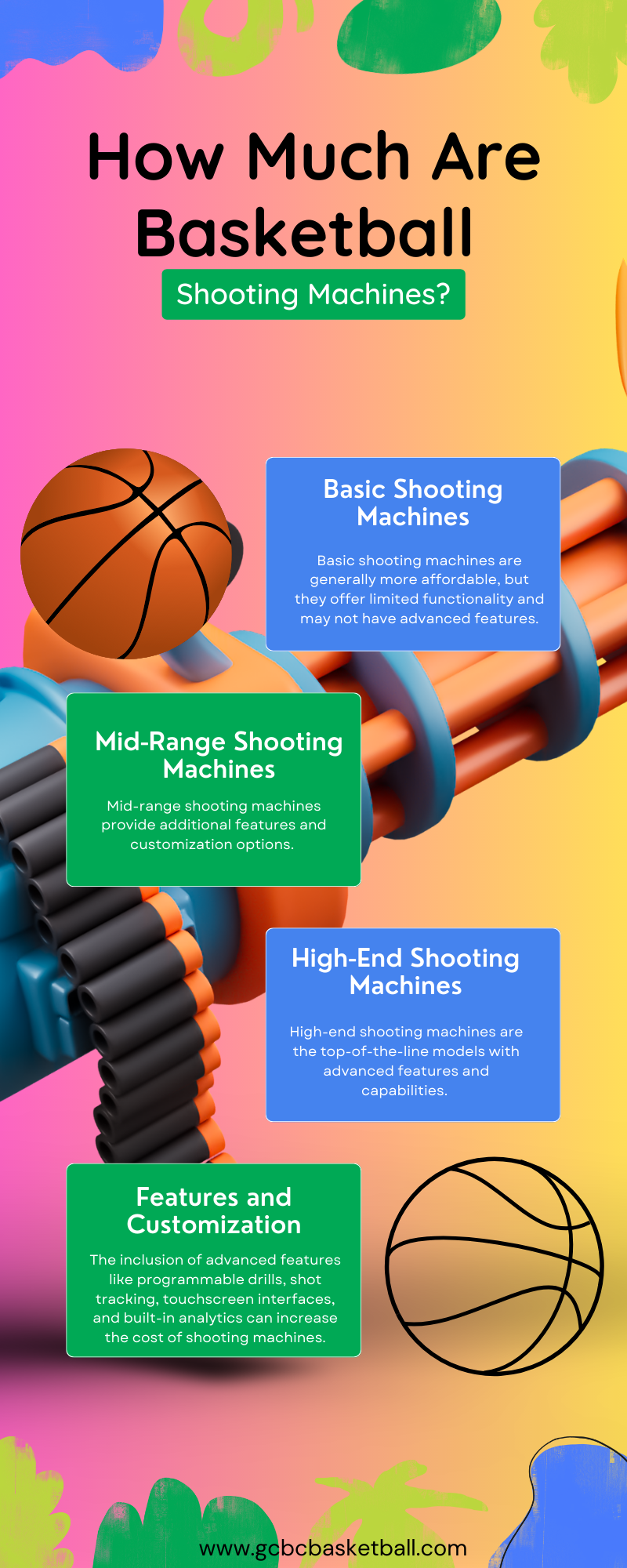 Choosing the right basketball shooting machine for your needs is a great way to improve your game. It can provide hours of entertainment and help you sharpen your skills. There are different types of machines available, ranging in price from under $1000 to over $5000, so there is something for everyone. Doing research ahead of time and considering all the features carefully will ensure you get the best value for your money.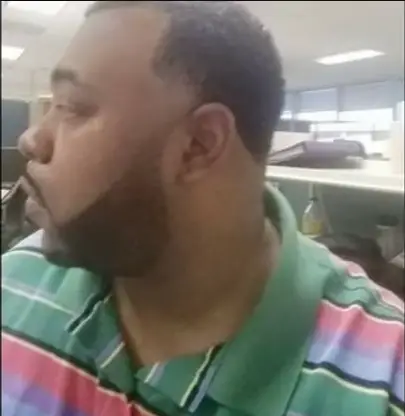 Clyde Jackson III is a basketball coach and the founder of GCBC Basketball, a basketball-related learning and informational website that focuses on helping young players develop their skills on and off the court. With over 15 years of coaching experience, Clyde has worked with players of all ages and skill levels, from beginners to professionals.